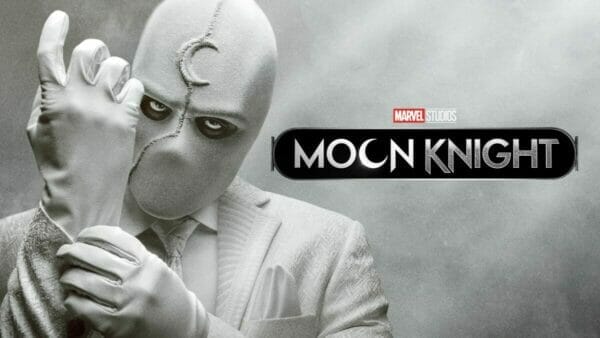 Evan Bevins and Mark Radulich present their Moon Knight 2022 Miniseries Review! Moon Knight is an American television miniseries created by Jeremy Slater for the streaming service Disney+, based on the Marvel Comics featuring the character of the same name. It is the sixth television series in the Marvel Cinematic Universe (MCU) to be produced by Marvel Studios, sharing continuity with the films of the franchise. Slater serves as head writer with Mohamed Diab leading the directing team.
Oscar Isaac stars as Marc Spector / Moon Knight and Steven Grant / Mr. Knight, two alters of a man with dissociative identity disorder (DID), with May Calamawy, Karim El Hakim, F. Murray Abraham, Ethan Hawke, Ann Akinjirin, David Ganly, Khalid Abdalla, Gaspard Ulliel, Antonia Salib, Fernanda Andrade, Rey Lucas, Sofia Danu, and Saba Mubarak also starring.
Moon Knight premiered on March 30, 2022, and ran for six episodes, concluding on May 4. It is part of Phase Four of the MCU. The series received positive reviews, with particular praise for Isaac's and Hawke's performances and the darker tone compared to previous MCU series.
Check out more of our Marvel reviews.
The voices in your head… there's chaos in you. Embrace the chaos. Moon Knight 2022 Miniseries Review

You can now watch many episodes of Radulich in Broadcasting's various shows in Video format on the W2M Network Youtube Channel
About TV Party Tonight
Mark Radulich and Co. discuss big television series on a semi-regular basis. They might talk about a show from the past. Then, there's also the chance a show from the present appears too. You never really know what's the topic of conversation. Regardless, Winfree and Radulich dive deep into it. They discuss series themes. The overall impact. Of course, they give their opinions on whether it is worth watching as well.
Listen on Your Favorite Podcast Service
Apple Podcasts
Stitcher
iHeartRadio
Spotify
Youtube
Become a Patron
You can head over to Radulich Patreon Page and become a patron. By donating as little as $1 USD per month, get access to EXCLUSIVE CONTENT and other Radulich In Broadcasting episodes not normally accessed on the network!
Social Media Links
Subscribe to the W2M Facebook Page for more information on all our podcasts.
Twitter: W2M Network, Mark Radulich, Robert Winfree.
About Radulich in Broadcasting's Beginnings
Mark Radulich has been an internet personality since 2004 with his Progressive Conservatism blog. He then took that blog to the airwaves and created a podcast for it. It then changed to PC Live. After that, he brought out the 411mania Ground and Pound Radio as well.
Also, Mark would partner up with another 411mania alum, Sean Comer, to create the movie franchise review podcast Long Road to Ruin and then Robert Cooper to create the metal album review podcast, The Metal Hammer of Doom. Robert Winfree then added his own podcast, Everybody Loves a Bad Guy. That's when the Radulich in Broadcasting Network was born. Joining Winfree in having their own podcasts were super fans Jesse Starcher (Source Material). Finally, Winfree and Radulich added a weekly movie review show to the ever-growing lists of podcasts on the Network called Damn You Hollywood.