2020 in video games was an outstanding year all things considered. While all of us on the planet dealt and continue to deal with restrictions from COVID-19, the actual products themselves delivered enjoyment in thousands of spades. Video games flourished in a year when so many were stuck at home and time with others mostly resided in the digital realm. With Nintendo and their Nintendo Switch being the major seller for the entire year and equipped with several Wii U ports, a fantastic back library, and the mega-hit Animal Crossing: New Horizons how could they not be?
Sony had another fantastic year with a long-awaited Square-Enix title in Final Fantasy VII Remake making a huge splash. While they also rounded out 2020 with two major games in Last of Us Part 2 and Ghost of Tsushima giving the PlayStation 4 a wonderful swan song. Then, came the release of the PlayStation 5 and it ushered in a whole new generation of gaming. Along with it came the pack-in game Astro's Playroom, Marvel's Spider-Man: Miles Morales, Demon's Souls, and Sackboy: A Big Adventure as launch titles. The PS5 has been a hotly coveted item and already looks to be having some major games lined up for 2021.
The other member of the big 3, Microsoft further cemented the Xbox brand into really being about services by expanding Xbox Game Pass to Android phones using the power of their Azure cloud technology. Microsoft also planned for the future with the purchase of Zenimax Media and all of its studios, which includes Bethesda and Id Software who released Doom Eternal this year. And while Microsoft Studios didn't deliver in such a grand fashion as the other two console makers, Ori and the Will of the Wisps and the return of Microsoft Flight Simulator along with Minecraft Dungeons still gave them some hits. Obviously, the major thing for Microsoft in 2020 was the release of the Xbox Series consoles in the Xbox Series S and the Xbox Series X, which still proved to be major sellers despite the lack of big exclusives at launch.
Third parties also had plenty of great games as well with the pairing of SEGA and Atlus providing some fantastic triumphs in Persona 5 The Royal, Yakuza: Like a Dragon, and 13 Sentinels Aegis Rim. Ubisoft also had a trio of titles that released very close to each other in Watch Dogs: Legion, Assassin's Creed Valhalla, and Immortals Fenyx Rising. EA also continued their recent run of great Star Wars titles with Star Wars Squadrons too. Plus, Valve made a comeback with Half-Life: Alyx and InXile nailed it with Wasteland 3 as well.
Once again indies held their own and provided some wonderful moments in 2020. Fall Guys become a phenomenon and provided hours of multiplayer fun. Although it released in 2018, perhaps there was no bigger game that impacted 2020 than Among Us. Taking gaming by storm as it implored you to find that imposter. Looking at the single-player focused titles, nothing wowed gamers this year more than Supergiant Games releasing Hades out of early access. Creating a new way to look at the Roguelike genre and setting a whole new standard for smaller titles. However, you should also check out Carrion, Spiritfarer, The Pathless, Kentucky Route Zero: TV Edition, Star Renegades, and Ikenfell, as they are all standouts too.
What really leaves an impression about the year that passed was how many fantastic titles released despite the trying issues of working from home. Whereas 2019 had a lot of good-to-great titles, many of the ones in 2020 are even far superior and it leaves you wondering what 2021 will bring. Well, here are our 25 Best Games of 2020.
The Process
The whole thing began with the staff's Top 10 lists as discussed on the Video Games 2 the MAX podcast nominating many of the games you'll see on the list. You can actually read their more in-depth thoughts on each of their Top 10 Games as well.
Daniel Anderson, Marc Morrison, Randy Isbelle, Jens Dietrich, and Sean Garmer.
After that, we also considered some other games that one of us really enjoyed but just didn't quite make a Top 10. This was brought into the discussion on the show where the actual 25 games are finally decided. So, this list of the 25 Best Games of 2020 took a lot of hard work and time to put together. Hopefully, you'll find another game to put on that backlog, or just find praise for the one you loved as well.
25 Best Games of 2020
25. Spiritfarer
Developer And Publisher: Thunder Lotus Games
Platforms: Nintendo Switch, PlayStation 4, Xbox One, PC, Google Stadia
Release Date: August 18, 2020
Spiritfarer is such a game for 2020. It teaches you about empathy, caring for others, and also in accepting that death is also a part of life. Stella and her pet cat are charged with making a spirit's life as comfortable and meaningful as possible before they go on to what lies beyond. Each spirit has a background, food that they like, and certain amenities they desire. As she completes these tasks, the spirits reveal more of their story and you learn even more about them. Setting up for the eventual moment when their time comes and you become a dreary mess of emotions. Obviously, not every story will hit the feels, but there is guaranteed to be at least one that pulls at your heartstrings.
This core conceit of Spiritfarer propels you forward, as you essentially play a craft and management sim. For example, craft items to build a certain building the animal spirit wants. Find seeds and grow vegetables to add as an ingredient in making their favorite meal. This is all done in such a relaxing and pretty way that it entranced me into continuing to play. Also, it promotes the magic of Xbox Game Pass, as this was an indie title that appeared on there, I checked it out due to some interest from the Wholesome Games Direct, and I wound up loving it. I recommend you also do the same because it is well worth playing. – Sean Garmer
24. Fall Guys
Developer And Publisher: Mediatonic & Devolver Digital
Platforms: PlayStation 4 & PC
Release Date: August 4, 2020
A wacky multiplayer concept that was both helped and hindered by being a Playstation Plus game at launch. Of course, being on PS Plus made sure that the initial amount of gamers playing at all times would be high. However, the game servers were not ready at all for this. Luckily, Fall Guys has an amazing PR team that did their best to make the most of a bad situation while the game worked out the server problems. However, once in the game, players were introduced to a good old fashioned Nickelodeon Guts or Double Dare style competition game show where you would compete with up to 59 other opponents to find the sole survivor. Winning a crown always felt satisfying, and there is just enough randomness to allow anyone to feel like they have a chance at a crown. Fall Guys has also thrown out loads of new content throughout the year to keep the game feeling fresh, and giving players a reason to return over and over again. – Randy Isbelle
23. Streets of Rage 4
Developer And Publisher: DotEmu, Lizardcube & Guard Crush Games
Platforms: Nintendo Switch, PlayStation 4, Xbox One, PC
Release Date: April 30, 2020
Making a sequel to a game 16 years after the last one released is not something you see very often. Dot Emu worked on the wonderful remake of a Wonderboy: The Dragon's Trap, so they certainly know what they are doing when it comes to bringing back a game to its former glory. However, along with Lizardcube and Guard Crush Games they pulled off something special. Managing to recreate what made the original so beloved and then also iterating on it as well. The beat-em-up gameplay feels awesome and it is nice to see enemies that are not afraid to hit back either. Much of the old school feel is retained except that you have more room to move around and food can be grabbed at any time. The additions of Cherry Hunter and Floyd add not only a youthful vibe to the original cast members, but also they each have their own attacks that made them the characters I wanted to use most. Throw-in an eclectic group of bosses, a wonderful art style that pops off the screen, and music that will have you grooving well after you are finished playing, and you have a great game that any beat-em-up fan should love. – Sean Garmer
22. Cyberpunk 2077
Developer And Publisher: CD Projekt Red
Platforms: PlayStation 4, Xbox One, PC, Google Stadia
Release Date: December 10, 2020
Thinking back on everyone's hopes and dreams for it, it feels bizarre seeing Cyberpunk 2077 toward the bottom of our best of the year list. I am sure there are plenty who would argue with righteous indignation that it doesn't deserve to chart at all, so numerous and unforgivable are its flaws. However, buried underneath these flaws is a pretty darn neat action role-playing game begging for excavation.
There's a lot to like in Cyberpunk 2077. Night City is a terrific setting and stunning to look at (when being rendered correctly). The combat is fast-paced and punchy (when it's running fluidly). The loot system is well-thought-out. There are many satisfying weapons. The smart (i.e. target-seeking) shotgun I stumbled upon late-game is a serious contender for weapon of the year.
If you're going in expecting the depth and breadth of the quests in CDPR's previous game, The Witcher 3: Wild Hunt, you will be disappointed, but rest assured there are still plenty of nifty side quests to be discovered in unexpected places. While the narrative is flawed and could have benefitted from greatly expanding the first act, it nonetheless raises some fascinating high-concept sci-fi questions. It's also helped by almost all of the companion characters being loveable and coming with interesting quest lines of their own. By the end, the story delivered the emotional and intellectual catharsis I was looking for. – Jens Dietrich
21. Doom Eternal
Developer And Publisher: Id Software & Bethesda
Platforms: Nintendo Switch, PlayStation 4, Xbox One, PC, Google Stadia
Release Date: March 20, 2020
It feels like this game came out years ago, but really it was towards the beginning of 2020. This game was a wild, exciting ride from the first demon you shoot to the very end. Everything from the controls to sound to graphics is amazing. There is just something satisfying about punching out the eye of a giant floating demon as you dodge shots from several other demons. Each weapon and ability you unlock makes the game feel new again. Not every game has to be a narrative masterpiece or provoke a lot of thoughts and deep soul searching, some games can be fun and entertaining and help you lose yourself in demon killing, and this game provides that mindless fun. – Daniel Anderson
Developer And Publisher: Nintendo
Platforms: Nintendo Switch
Release Date: March 20, 2020
I was never a huge fan of the Animal Crossing franchise. Nothing against it, and I can acknowledge that the games are fun, but they are just not my preferred type of game. This edition of the franchise came out the same day as Doom Eternal, but where Doom was lost in the shuffle of 2020, Animal Crossing: New Horizons is still making headlines at the end of the year. People went crazy for the franchise, and it crossed into the mainstream like no game since Pokemon Go. Animal Crossing: New Horizons was not just being talked about on gaming websites, but on other national media networks too. The game would have made this list just based on gameplay alone, but the cultural impact for 2020 is undeniable. – Daniel Anderson
19. Star Wars Squadrons
Developer And Publisher: Motive Studios & EA
Platforms: PlayStation 4, Xbox One, PC
Release Date: October 2, 2020
As a proof of concept, Star Wars Squadrons is superb. Here's a smallish game at a budget price, but with AAA production values. A spiritual successor to the beloved X-Wing and Tie-Fighter series that retains the core mechanics from those very complex games and makes them work on a controller. A game that, when I am sitting on the couch in front of my Xbox Series X, holding a Hotas on a lap desk, makes me feel like I am 12 years old again. A game that takes the spectacular Star Wars space battles I used to imagine while drifting off to sleep and puts them on my screen in vivid detail.
The one thing keeping Star Wars Squadrons from a top spot on our list is its brevity. I am not expecting the sixty hours we got out of Tie-Fighter: Special Edition (or 120+ hours if you're teenage me), but this campaign could easily have been twice as long as it was without wearing out its welcome. Also, I hope that EA changes their mind about not adding to the game in the future. I would be ecstatic about receiving a couple of co-op and vs. campaigns (like X-Wing vs. Tie-Fighter used to have) as paid DLC. That's the type of content that would make Star Wars Squadrons truly great. – Jens Dietrich
18. Kentucky Route Zero: TV Edition
Developer And Publisher: Cardboard Computer Games & Annapurna Interactive
Platforms: Nintendo Switch, PlayStation 4, Xbox One, PC
Release Date: January 28, 2020
A game that is actually a seven year journey finally reached its conclusion in 2020. While you could certainly make the case that Kentucky Route Zero: TV Edition is better experienced separately, having the ability to experience the entire story and on a portable hybrid console like The Switch adds so much. But what makes it one of the standout games of the year is how it tells its story and how it expands it into a tale of rural America. Starting simply as something in Kentucky and then branching out to encompass a larger part of the country. Always keeping an air of mystery to what its doing. While also keeping you thinking and wondering. This is a game I would play some of, go play other things, but I always thinking about it in the back of my mind. So I was always back in step with it when I'd return to its lonely and grim world. Honestly, Kentucky Route Zero isn't going to work for everyone. Many will play it and bounce right off it. However, if you stick with it, it has themes that can consume you mentally. I loved what Cardboard Computer did here and hope many others can experience the same. – Sean Garmer
17. Crusader Kings III
Developer And Publisher: Paradox Interactive
Platforms: PC
Release Date: September 1, 2020
If you are a history fan or a fan of historical simulators, or even a fan of strategy games, Crusader Kings III is a great game to check out. The game is very deep and very intimidating at first. Thankfully, it is also very friendly to someone new to the franchise. I had played a bit of Crusader Kings II, but I became sucked into Crusader Kings III. This was one of those games where you start playing, then look at a clock and see a few hours have gone by. However, it is not a game that will be mastered in one play, but there is an infinite number of choice you can make that will make each game different than the last. – Daniel Anderson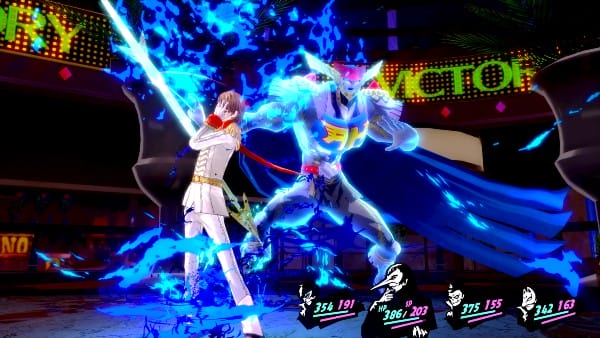 Developer And Publisher: Atlus & SEGA
Platforms: PlayStation 4
Release Date: March 31, 2020
How do you improve an already superb game? Easy, you fix some of the slightly annoying things about it, add in some interesting new content, and release it again. Persona 5's battle system was already good but the original game really didn't incentivize you to use guns. Each gun had only a limited number of shots per dungeon run, and outside of using a specific item, once you were out of bullets, you were out of bullets. Royal gets around this issue by halving your available shots per weapon but letting the bullets regenerate after every battle. THIS IS GAME-CHANGING! This actually means guns can be viable in the game and aren't useless or entirely situational anymore. Oh also, new personas, new characters, a new ending (even if it is too short), and other new gameplay mechanics make Royal a richer experience but come on, they fixed the guns! It's obvious it should be on our GOTY list and everyone else's. – Marc Morrison
15. Ghost of Tsushima
Developer And Publisher: Sucker Punch Productions & PlayStation Studios
Platforms: PlayStation 4
Release Date: July 17, 2020
I am honestly shocked that this game is not higher on the list. Fans of the Assassin's Creed franchise have been asking for an AC game set in medieval Japan since Assassin's Creed II, and this game is probably as close as we are going to get. The game has a large world, and the combat is amazing. The music and visuals in the game really do the part of making you feel and love the time period the game is set in. I absolutely loved the story of the game and hope that Sucker Punch Productions revisits the game and time setting in the future. – Daniel Anderson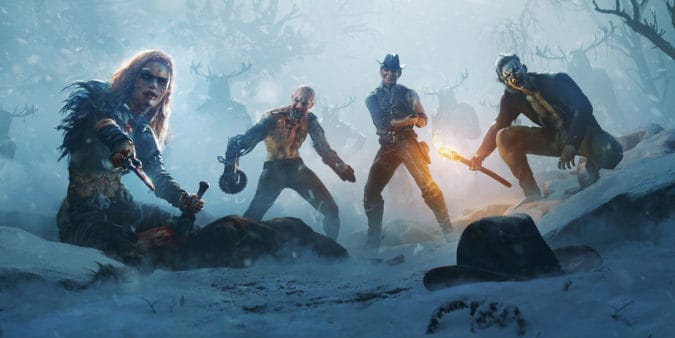 Developer And Publisher: InXile Entertainment & Deep Silver
Platforms: PlayStation 4, Xbox One, PC
Release Date: August 27, 2020
In simplified terms, Wasteland 3 is basically a mixture of Fallout and Divinity: Original Sin. It has the same basic plot as Fallout (Nuclear war, people trying to pick up the pieces, along with some humorous bits) but also melds that with elements of Divinity: OS (co-op play, general action system, character relationships) into one great little tactical RPG. Not everything about it is perfect, I found using the truck either to get around, in, or as a battle unit, was completely unwieldy but the level of writing and amount of fun I've had in the game is truly great. – Marc Morrison
13. Spider-Man: Miles Morales
Developer And Publisher: Insomniac Games & PlayStation Studios
Platforms: PlayStation 5 & PlayStation 4
Release Date: November 12, 2020
I love the fact that PlayStation Studios has seemingly decided to throw out a smaller gameplay experience in between their main titles. After Uncharted 4: A Thief's End there was Uncharted: Lost Legacy, and now after Marvel's Spider-Man we get Spider-Man: Miles Morales. A smaller version of the original game, but with a new story to follow. This time around, the story of Miles Morales feels like a more compact game in all the right ways. There is far less clutter, every mission feels like it has a major purpose and the game cuts away all of the fluff from the original. It helps that Miles is a likable character who has a great supporting cast that feels different enough from Peter Parker and is much more open about the identity of its protagonist. – Randy Isbelle
12. Immortals Fenyx Rising
Developer And Publisher: Ubisoft Quebec & Ubisoft
Platforms: Nintendo Switch, PlayStation 4, Xbox One, PC, Google Stadia
Release Date: December 3, 2020
Although it was the last of the Ubisoft trio released in 2020, it could arguably be the best. Immortals Fenyx Rising focuses on allowing you to experience its story and its world at your own pace. Climb a vantage point and fill up the map with icons as little or as much as you'd like. Letting you decide if you want the waypoint constantly finding something else, or if you want to just explore and discover as you go. However, what sets Immortals apart from the game it is compared to a lot is that it clearly wants you to experience its story. The constant struggle between Typhon, Zeus, and Promethus for your ears works because it is rather hilarious.
The writing is very well done and a nice refresher for a year that was so serious and dour in tone. It also triumphs in giving you so many ways to upgrade the plethora of weapons and equipment at Fenyx's disposal. I had great fun using the arrow to finish off a puzzle, slice up some Gorgons with the sword, and drop the hammer down on some soldiers within a five minute span. It is also just beautiful to explore the land with those wings too. I wish more folks were able to play Immortals because it is a game that deserves way more praise for what it does. Hopefully, Ubisoft gives it another shot in the future. – Sean Garmer
11. Carrion
Developer And Publisher: Phobia Game Studio & Devolver Digital
Platforms: Nintendo Switch, Xbox One, PC
Release Date: July 23, 2020
Playing as the monster never felt so good. A basic Metroidvania at heart, Carrion stands out with just how good it feels to control the creature. Gliding through vents, looking for vantage points over the scientists in the lab, all while trying to solve puzzles to try and escape the facility. Carrion gives a nice flow of new abilities to always make the game feel fresh and does not outstay its welcome. The perfect Xbox Game Pass title, this is a game you need to try out if you missed it in 2020. – Randy Isbelle
Developer And Publisher: Sony Japan Studio, Team ASOBI, PlayStation Studios
Platforms: PlayStation 5
Release Date: November 12, 2020
I said it in my personal Top 10 list of 2020, but Astro's Playroom is the best launch game of all time. Yes, Mario has plenty of contenders, especially Super Mario World and Super Mario 64. Yes, I do believe that both of those titles are all in all better games. However, Astro's Playroom does more to showcase the system, and more importantly the controller, than either of those games.
Usually, when a launch game is burdened with the challenge of showing off new controller mechanics, it feels forced and out of place. In Astro's Playroom, it just feels right. Every world focuses on a different mechanic that can only be felt with a Playstation 5 Dualsense controller. Not to mention all of the nostalgic love that is thrown into every world. Astrobots are littered over every level, reenacting some of your favorite Playstation classic games, and some games that might have gone under your radar. There are so many easter eggs hidden throughout the four stages that I would not be surprised if we still are missing some today. – Randy Isbelle
9. Half-Life Alyx
Developer And Publisher: Valve Corporation
Platforms: VR Exclusive
Release Date: March 23, 2020
Who would have thought that in 2020 we would get a new release in the Half-Life universe? And who would have thought that it would be a VR only release? Considering VR is still a niche market, who would have thought that it would be one of the best games in 2020? Then again, with so many improbable things happening in 2020, it seems to be made for this year. Half-Life Alyx is a legitimately great game that should be given the praise it deserves. The controls are amazing and work extremely well, even with a different VR headset than one made by Valve. There's even a tease for a new Half-Life game at the very end. If you are remotely interested in VR, you need to get this game. – Daniel Anderson
8. Demon's Souls
Developer And Publisher: Bluepoint Studios & PlayStation Studios
Platforms: PlayStation 5
Release Date: November 12, 2020
To some folks, the kind who imported Demon's Souls from Play-Asia back in the day based on word of mouth alone like me, the original will always be the one. It has a uniquely melancholy tone and aesthetic that sets it apart from the rest. Because it's the first of its kind, it also features some seemingly small but important design differences from what Dark Souls players are used to, such as not letting you level up until after the first boss, the lack of mid-level Archstones to rest, and its five-branched level progression. In some ways, this makes Demon's Souls more accessible than its spiritual sequels, in others, it's more intimidating.
For many Souls fans who never had the pleasure of playing Demon's Souls, due to it being trapped on the PlayStation 3, a remaster of it has long been seen as a Holy Grail. However, we didn't get a remaster but a remake, with its own creative choices on top of the old framework.
I can understand purists' frustrations with some of the boss redesigns and musical arrangement changes, which chip away at Demon's Souls' individuality, but on the whole, the graphical overhaul is spectacular, and the production value through the roof. Gameplay-wise, it is a perfect adaptation. It runs and feels exactly like you remember, except buttery smooth.
While the remake cannot fully replace the original in our hearts, this is a huge upgrade in many ways and the version I'd recommend to newcomers. If you have any kind of affection for dungeon crawlers, you owe it to yourself to experience it. – Jens Dietrich
Developer And Publisher: Moon Studios, Microsoft Game Studios, Iam8bit
Platforms: Nintendo Switch, Xbox One, Xbox Series X & S, PC
Release Date: March 11, 2020
Ori and the Will of the Wisps takes the tight platforming from the original and adds an attacking system that makes the gameplay feel even more intense. No longer does Ori just dodge or deflect projectiles, Ori now has a few attack abilities of its own to take the fight to the new baddies in the new world it explores. The world is as beautiful as ever, one that really pushed the limits of the Xbox One. It had lots of stuttering issues when it first launched. Especially going in and out of the menu, which you have to do over and over not to get lost in the maze the world creates. However, now that you can play it on the Xbox Series X, it is a game that needs to be experienced. One of the most beautiful games of 2020. – Randy Isbelle
6. 13 Sentinels Aegis Rim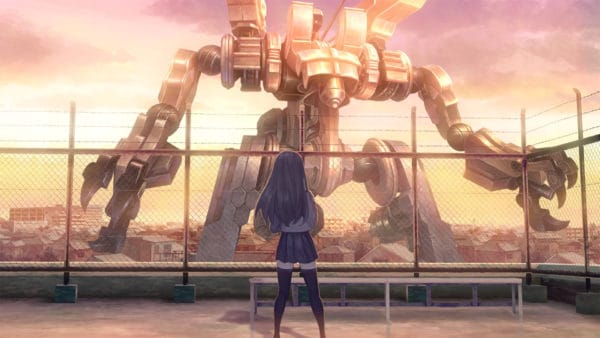 Developer And Publisher: Atlus & SEGA
Platforms: PlayStation 4
Release Date: Japan Release: November 28, 2019, Worldwide Release: September 22, 2020
Witnessing the rise of 13 Sentinels Aegis Rim in the popular consciousness of the gaming community was immensely gratifying. When it launched in Japan in 2019, it was a sales flop. Fans of VanillaWare's action RPGs were split over the shift to real-time strategy, a genre the developer hadn't touched since 2007's GrimGrimoire. Japanese critics, however, championed it relentlessly, and by the time it won an award for excellence at the JGAs, word of mouth was snowballing. As of me writing this, 13 Sentinels got so overwhelmingly popular on the Visual Novel Database, admins felt the need to disqualify it for having "too much gameplay."
I wasn't aware of any of the above while playing. I was in media blackout mode. All I knew was that this was the new VanillaWare game, whose work I've followed and admired for the past decade. Going into it unspoiled was a magical experience. You'd think a non-linear time travel narrative alternating between 13 point-of-view characters would be messy and feel disjointed, but from the start 13 Sentinels exudes such confidence about the story it's telling, you've just gotta find out where all this is going. Drowning in a sea of revelations, the most surprising of all is how well all the puzzle pieces fit together. The real-time strategy is pretty cool too. – Jens Dietrich
Developer And Publisher: Ubisoft Montreal & Ubisoft
Platforms: PlayStation 4, PlayStation 5, Xbox One, Xbox Series X, Xbox Series S, PC, Google Stadia
Release Date: November 10, 2020
I have a long and bloody history with the Assassin's Creed franchise. I've played/beat almost all the games in the main franchise, except for the first one, including some of the most ancillary titles like Assassin's Creed: Revelations and Assassin's Creed: Rogue. Assassin's Creed: Syndicate (circa 2015) was the last "true" AC game in my eyes. This means it still had elements of stealth, using the hidden blade, some light weapon upgrade mechanics, and so on. Assassin's Creed Origins and Assassin's Creed Odyssey are too bloated, but both games really got away from the core AC gameplay and they became slogs to get through.
Assassin's Creed Valhalla strikes a really happy medium between the two. The landmasses are big, but not overwhelming, the combat is generally the same as in Odyssey/Origins but faster, but more importantly the Hidden Blade returns and is actually useful again. Also, you can actually blend in with crowds/hide on benches and whatnot, if you want to take someone out in a stealthy way. It's not a perfect game or even a perfect Assassin's Creed game but it manages to make it into my list of Top 5 AC games and that is pretty impressive, especially coming off the last two. – Marc Morrison
4. Last of Us Part 2
Developer And Publisher: Naughty Dog & PlayStation Studios
Platforms: PlayStation 4
Release Date: June 19, 2020
There was a lot of controversy surrounding the release, whether it be the leaks that came out or the talk of Naughty Dog overworking their employees to try and get the game out. Both of these left a terrible taste in the mouths of many gamers, and I really cannot disagree with that feeling. However, turning that into a movement to review bomb this game and attack the hard work that those developers did is not the way to do so. Last of Us Part 2 is a bold continuation of the story from the original game. It takes the story in places that many of us did not see coming, and they were not just trying to "give the fans what they wanted" with some of the choices they made. It is that chance, however, that I fell in love with.
People held the first Last of Us game in such high regard for the emotions it would put you through. The shocking moments throughout the game that just punched you in the gut. This time it was less about moments but just the overall feel of the game. There are no rainbows and unicorns in the world told by Neil Druckmann and company, nor should there be. Instead, it told a dark story of revenge and what it costs someone to get it. The gameplay was much improved from the original and their recreation of Seattle was fantastic. This game gets a lot of hate, and maybe it was not the game we needed in a rough year that was 2020, but it is the game that has made me think the most this year. – Randy Isbelle
3. Yakuza: Like a Dragon
Developer And Publisher: Ryu Ga Gotoku Studio & SEGA
Platforms: PlayStation 4, PlayStation 5 (in 2021), Xbox One, Xbox Series S, Xbox Series X, PC
Release Date: Japan Release: January 16, 2020, Worldwide Release: November 10, 2020
When Yakuza: Like a Dragon was first announced, the backlash from the Yakuza fan community was swift and brutal. If you'd told me then that we'd soon see them earnestly discuss whether the series should even return to beat-em-up gameplay or whether it should continue along the trail Like a Dragon has blazed, I would have called you nuts. This was the outlier. The aberration. The April Fool's joke. Yet posts like "Majima used to be my favorite character until Ichiban arrived" have become increasingly common. In terms of cultural relevance and popularity, Like a Dragon turned out to be another booster shot for the series the same way Yakuza 0 was at the start of the last generation.
Rightfully so, because this is indeed one of the best Yakuza games. Paying such loving tribute to Dragon Quest resulted in a delightfully deep RPG in its own right. Ichiban Kasuga is a worthy successor to Kazuma Kiryu, but he doesn't have to carry the game on his manly shoulders alone, because this is an ensemble piece with a memorable cast of characters. The sprawling story tugs at the heartstrings connects prior games and fully justifies the game's beefy length. The English localization and lip-sync also deserve much praise, as does the presentation in general. In that regard, it represents an incremental but nonetheless notable step forward from the previous generation of Yakuza games, with particularly impressive lighting, draw distance, and high-res textures on Series X. It also features the most delicious-looking 3D-rendered food of any game on this list. – Jens Dietrich
2. Hades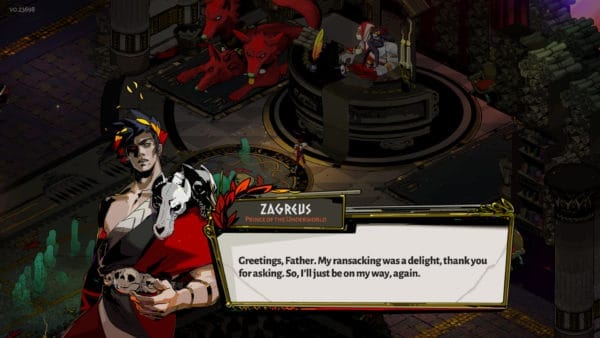 Developer And Publisher: Supergiant Games
Platforms: Nintendo Switch & PC
Release Date: September 17, 2020
Above all else, Hades just plays really well. Supergiant Games' games might vary in mechanics and quality but all of them have precise and immediate controls and Hades is no exception. Actually controlling Zagreus is a ton of fun as he is fast and you can react to a lot of different situations nimbly. What's more, is that there is a ton of replay value in the game. Not only are there six main weapons for you to use but the ways you can customize them with both the Godly favors and different aspects, means that almost no two runs are exactly alike. I may have a few issues with how the game slowly doles out the story, but the gameplay is so great, and the take on the Greek pantheon is so interesting that it ultimately doesn't matter. – Marc Morrison
Hades fully released in 2020 and shocked so many with how great it is to play. Its moment to moment slicing, poking, or even shooting is such a joy that the thought of having to repeat that over and over never even crossed my mind. When Hades hits, it engulfs you in its fiery pit and doesn't let go even through multiple runs. This is because it is constantly rewarding you with new weapons, new things to unlock, or boosts to find. However, what makes Hades special is the way it intertwines its narrative into your runs. Doling out its story in small doses so that everytime you die it feels fresh because a character you talked to previously has an entirely new reaction to what just happened. Not to mention, Zagreus' brooding father that has the next nasty quip that eats your soul. Put all of that together in package that features fantastic characters, an intense art style, and a soundtrack that sets the mood quite like no other, you have a true standout game that is worthy of all of its praise. For many, Bastion was the standard-bearer for Supergiant Games, they have finally eclipsed that with Hades. – Sean Garmer
1. Final Fantasy VII Remake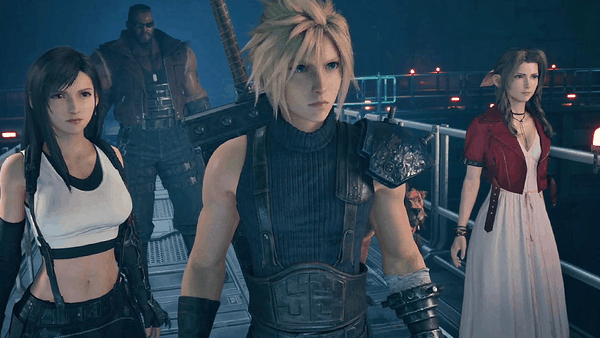 Developer And Publisher: Square-Enix
Platforms: PlayStation 4
Release Date: April 10, 2020
A remake that had zero right to be as good as it is. Final Fantasy VII Remake carried with is so many expectations and it blew all of them out of the water. The fantastic blend of new and old just worked so well. Final Fantasy VII was the game that got me into RPGs when I just was not a fan at all beforehand. However, the world of Gaia, and the characters within, really pulled me into it. Now seeing them on modern consoles, looking like they did in my mind, is still astonishing to me. Many were worried that it was only going to cover the Midgar area of the original game, but this remake is so much more than just your typical remake.
Stretching out a five-hour section of the original into a 35-hour campaign, with only a few times of really feeling strung out is a major accomplishment. Not to mention the combat finally got the formula down that Square-Enix was looking for in Final Fantasy XIII and Final Fantasy XV. If you played the original, there is no reason to hesitate in giving this game a chance. If you have never played Final Fantasy VII before there might be some confusing moments for you, and the impact might not be as strong, but this would pull you so hard that it will make you want to go play the original once you finish it. – Randy Isbelle
Conclusion
Well, we hope you enjoyed our look back at 2020. Let us know what your best games of the year were in the comments, by reaching out to us on Twitter. Get ready as 2021 has a lot of promise.