This is something that caught my eye when the partnership between the 3 promotions became official a few months back. While it duplicates the CMLL/ROH/NJPW partnership in a way, I wanted to give this new partnership my full attention. I'll break down the 3 companies, and what currently has me fully invested from them.
Examining Global Force Wrestling Partnerships
Credit to my friend, Dave Garza, whose thoughts on the subject motivated me to share our discussion about this triangle relationship
Pro Wrestling NOAH
Now, I've never been a devout follower with NOAH's product. I've only been the type to just go back, and watch certain matches of KENTA vs. Naomichi Marufuji, or that gruesome chop fest that included Kenta Kobashi and Kensuke Sasaki. However, I've never followed it religiously until something recently caught my eye. Brian Cage, (who I assume was sent there as part of AAA, although I could be wrong), recently challenged for the GHC Heavyweight championship (the heavyweight title for the NOAH promotion) against the current title holder, Katsuhiko Nakajima. I'm on the edge of my seat in anticipation to watch that match.
Meanwhile, it made me wanna go back and watch some previous bouts. Two of which feature Nakajima winning the title from Takashi Sugiura back in October of 2016, and the other being Cage facing off against Sugiura himself. So, in the meantime while I'm waiting for Cage Vs. Nakajima to be released, I'll focus my attention on getting caught up with the current product.
Lucha Libre AAA Worldwide
I've always been a fan of the AAA organization dating back to when I was 4 years old. At that time, I saw guys like Electroshock, Charly Manson, Cibernetico, Abismo Negro, and even the mini's perform. Now in 2017, it's a whole different environment. None of the wrestlers which I mentioned still compete. Today, we see exciting new stars that include guys like Drago, Aerostar, Texano Jr., El Hijo del Fantasma, Psycho Clown, and Pagano. The company still includes some veterans such as Dr. Wagner Jr, who's preparing to put his iconic mask on the line against Psycho Clown in the main event of the company's signature show, TripleMania.
Yet, over the years the company has gained a negative reputation of conducting some shady business dealings. Inevitably, this lead to the departure of many exciting luchadores that included Fenix, Daga, Garza Jr., and even Pentagon Jr. (now known as Penta El 0M). With the recent passing of Joaquin Roldan, and Vampiro somewhat calling the shots now, AAA seems to be taking a turn. We recently witnessed another departure of Taya who lost her reina de Reinas championship to the returning Sexy Star. This also incuded to Taya's now fiancee Johnny Mundo (who's also the holder of the AAA Latino Americano belt, the AAA Cruiserweight belt and the AAA Mega Championship) getting vocal towards Vampiro's actions.
In what we all thought was a real life conflict between the three, slowly unveils itself in what could've been a work this whole time. As the company's signature event draws near, Mundo is scheduled to defend his 3 belts in a triple threat TLC match against Texano Jr. and El Hijo del Fantasma, who in my opinion, is deserving of this opportunity. I applaud AAA for taking advantage of their flaws, and making everyone assume it was just another typical AAA antic. It worked, and it worked out great. I sincerely hope this is just the beginning of many good things to come in the company's future.
Global Force Wrestling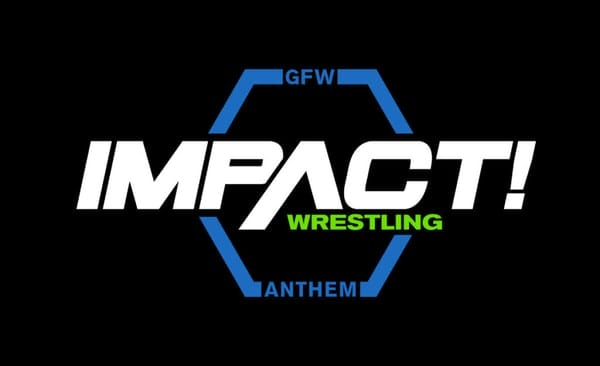 2017 is the year we saw the end of Total Nonstop Action Wrestling, and the birth of Global Force Wrestling. Yet, it's still the same company with a different name. I'm game with that, but there are some little things I'd like to see. The company should travel more, and maybe even change the atmosphere to a more green color. However, that's probably just a me thing since I like the color green, but that's neither here nor there.
We saw the departure of many stars under the new ownership of Anthem, which included The Hardys, Drew Galloway, Mike and Maria Bennett. Interestingly enough, they all went to the WWE. Speaking of WWE, who I watch out of habit now, I just want to push my fast forward button more often than not, and shrink 2-3 hours into 10 minutes. That wasn't the case when a few weeks ago when I watched the 15th installment of Slammiversary.
I hadn't watched TNA/GFW in awhile, so I figured I could start with Slammiversary. My thumb didn't feel the need to push the fast forward button. Instead, it was busy giving this event a thumbs up, as I was glued to the TV the whole show. From top to bottom, it proved to be such a fun event, and it felt fresh too! The Super X Cup has been exciting, and I'm curious to see who wins that (*cough* Ishimori please *cough*). The developing rivalry of Matt Sydal and Bobby Lashley, plus the issues between LAX and Alberto El Patron and his family keep me interested as well. It doesn't feel like the same old slow paced matches week after week at all (shots fired), and Destination X looks just as exciting.
Final Thoughts
So, to summarize, I'm really feeling this 3-way partnership. I sincerely hope more people will be synonymous with other companies when they hear the word "wrestling" as opposed to thinking about the WWE first. That will all come in time I think. In the meantime, I'm enjoying the offerings from this partnership, and encourage the complacent ones to give it a chance.