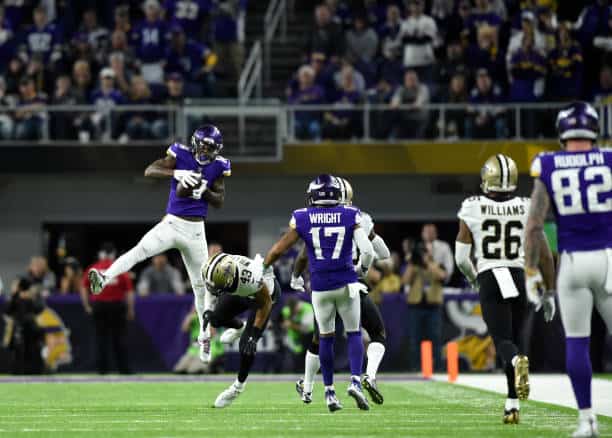 On this episode of Football 2 the MAX, Sean Garmer and Erik Watkins swiftly go through the best of the divisional games. Including the crazy Minnesota Miracle. While also conversing on whether Mike Mularkey deserved the hate. If the Pittsburgh Steelers were looking past the Jacksonville Jaguars, and why Jalen Ramsey could be doing the same thing.
They also get into more of the coaching changes that may soon be coming. The Seattle Seahawks make moves at offensive and defensive coordinators. The New York Giants may have their next head coach.
Finally, the guys make their NFL Conference Championship predictions.
Football 2 the MAX: Minnesota Miracle, Coaching Changes Aplenty, Conference Championship Predictions
About Football 2 the MAX
Football 2 the MAX is a podcast that focuses on what's going on every week in the NFL. We have two shows each week, one on Monday nights after MNF discussing everything that happened that week and we also do a Thursday night show after TNF previewing the upcoming week as well. We also do off-season series with guests, cover the NFL Draft, and season previews as well. Basically we are your one stop shop destination for all things American Football. You can follow the guys on twitter @W2MSean, @W2MGary, @squidsportshead, or the entire network @W2MNetwork.
Sean Garmer
Studied Journalism at the University of North Texas Born in Arkansas, his favorite college team is the Arkansas Razorbacks, but all of his professional loves come from the Dallas-Fort Worth area, where he spent 20 years of his life. So, that means Sean is a huge Dallas Cowboys and Dallas Mavericks supporter as well. Sean is an avid fan of watching football game film, learning about the history of NFL, and fantasy football. Most of his professional writing comes from spending years covering soccer in various forms, but he's also covered football, wrestling, and video games as well.
Gary Vaughan
is a native of North Texas. He is also a graduate of the University of North Texas with aspirations of a higher level of education. Like a majority of Texans, football is his sports passion. Ironically, his passion for the game sparked from his love of Madden 98. From that point on, he has poured hours into studying NFL history and game film. Gary is a student of the game and is a die-hard Dallas Cowboys fan. His second sport is hockey, followed up by the rest of the American sports scene.
Erik Watkins
Erik started out with watching games and staying up late for Sunday and Monday night. It spread to college, and eventually just about every single sport in the book. By the time he graduated from UNF, all his friends and family thought Erik would be better off as a sportswriter. Perhaps a journalist, or a commentator than anything to do with math (boy were they right). So, after wandering around with a degree and looking for a job, he started a blog. The blog turned into some freelance work. After that, work led him right here talking about the game that he loves.
MAIN PHOTO: