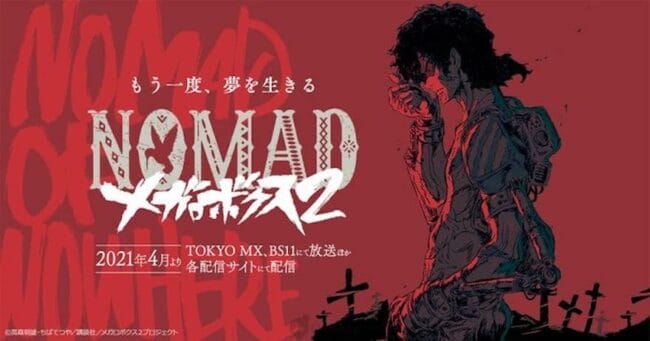 Ethan L Ayala and Mathew Sarpraicone make their debut with the first official episode of the Talk the Keki Podcast! They run down some of the anime they've watched, including Megalo Box 2 Nomad, Vivy, Moriarty The Patriot, and more!
Well, they cover more weekly seasonal anime while one fails to catch up in time. We also talk about the new trailer for Record of Ragnarok as well.
The First One Featuring: Megalo Box 2 Nomad, Vivy, Record of Ragnarok, More
About Talk the Keki
Welcome to the Talk The Keki Podcast! Where your hosts Ethan L Ayala and Mathew Sarpraicone talk about all things anime. Take a listen to hear weekly coverage and reviews on the latest seasonal anime, coverage of anime news, and hear our suggestions on new or classic anime that we bet will make you feel everything you want from a show.
Go visit the Facebook group that inspired it all to discuss everything from the show with other anime lovers
Listener Questions and Reviews
If you'd like to get in touch with one of our hosts you can email us at w2mnetwork@gmail.com or find us on social media. You can also like the W2M Network Facebook Page and review us on Podchaser or any of your favorite podcast listening apps.
Follow on Twitter: W2M Network, Ethan, Mathew
Listen on Your Favorite Podcasting Apps
Spotify
Google Podcasts
Youtube
About Ethan Ayala
Ethan is a new, but passionate weeb. He watched anime briefly as a kid (Dragon Ball Z, Sailor Moon, Pokémon), but began watching anime full time in January 2018 with Naruto Shippuden. The pandemic lockdown afforded him the opportunity to binge a bunch of shows, so here he is today. Ethan's favorites include shonen and slice of life. If it'll make him cry or jump out of his seat in excitement, that's what he's about. He has also slowly been picking up Japanese as a third language as well and can speak small phrases and understand many words thus far.
About Mathew Sarpraicone
Mathew has been watching anime for over 20 years, and now wants to share his love of anime with fellow listeners. Mathew is fond of various genres of anime but will be fully invested if there's great writing, character development, and animation. Due to his love of Japan when it comes to its culture, wrestling, and animation, he's looking to learn about the language itself. If you like wrestling, you can check out his other podcast called Suwama Station, which covers All Japan Pro Wrestling on Youtube.