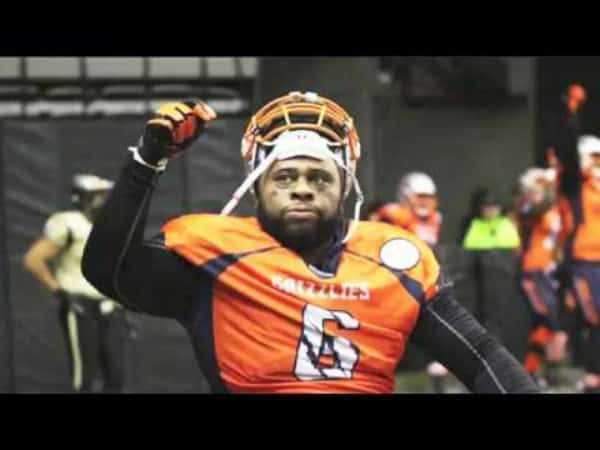 On a special NAL Now We're just one week from the NAL title game between the Jacksonville Sharks and Columbus Lions. Whats changed since the two teams last met? What are the chances that the Lions pull off the upset? Stephen Ur III also interviews High Country Grizzlies running back Undra Hendrix. What's his future looking like? Plus more! Tune in to the special episode of NAL Now, as the NAL Title Game nears.
NAL Now: Undra Hendrix Interview, Comparing Jacksonville And Columbus
You can also listen to any W2M Network podcast posted on W2Mnet.com, by subscribing to the W2M Network on I-Tunes, Stitcher, Tune-In Radio, Youtube or anywhere else there are podcasts.
About NAL Now
NAL Now is a podcast all about the National Arena League. Join Stephen Ur III (@writingfanatic2) every Thursday during the season, as he breaks down everything in the National Arena League.
Stephen Ur III
Stephen Ur III (@writingfanatic2) He is the Founder and Editor-in-Chief of Inside the Arena (@inside_arena). He is also the Editor-in-Chief of AFL Fan Zone (@AFLFanZone), a contributor to Last Word on Sports, Inc. (@lastwordonsport) and Interstate of Green (@interstateofgreen). He is also the host of The Football Five (@TheFootballFive).
Erik Watkins
Erik started out with watching games and staying up late for Sunday and Monday night. It spread to college, and eventually just about every single sport in the book. By the time he graduated from UNF, all his friends and family thought Erik would be better off as a sportswriter. Perhaps a journalist, or a commentator than anything to do with math (boy were they right). So, after wandering around with a degree and looking for a job, he started a blog. The blog turned into some freelance work. After that, work led him right here talking about the game that he loves.