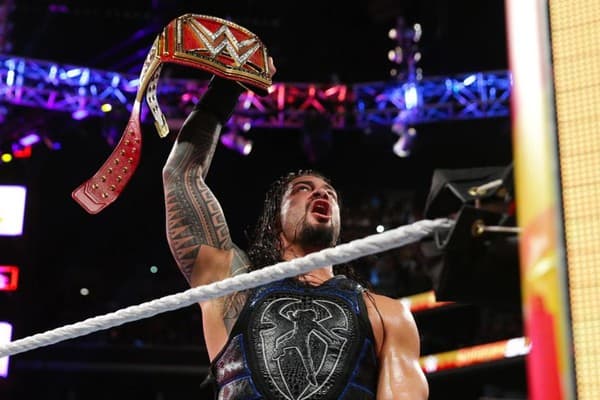 Running Wild Podcast's Rich and Runz bring you another episode of wrestling discussion. Sharing their thoughts on all the latest in the world of professional wrestling.
On this episode of Running Wild Podcast, Rich and Runz review NXT Takeover Brooklyn IV and Summerslam, from both a live perspective and an in arena spectator.
The two delve into NXT Takeover and Summerslam reviews, making predictions for each match.
Rich is speechless trying to discuss Johnny Gargano's loss and Runz has to carry the show as Rich grows despondent. The two debate what happens going forward with this feud and liken it to Kevin Steen/Generico from Ring of Honor.
The two cover all of Summerslam as well, debating the way in which Roman Reigns won the title, the tease of Braun Strowman cashing in, the beauty of The Miz against Daniel Bryan' epic story and everything in between. All that and much more on the Running Wild Podcast!
RWP's NXT Takeover Brooklyn and WWE Summerslam 2018 Review
About Running Wild Podcast
Two longtime friends Rich Laconi and Runz run wild on everything and anything professional wrestling each week. They might talk about their experiences at an indy show, discuss what happened on WWE RAW, NXT, or even ROH or anything that strikes their fancy today.
Rich Laconi
A high school English teacher whose love of Shakespeare is only eclipsed by his passion for professional wrestling. An Editor for the Last Word on Sports wrestling department, he frequents as many WWE, ROH and independent wrestling shows as possible. Grew up a fan of Macho Man Randy Savage and Ric Flair, but now he pulls for heels, except for Kevin Owens. You can read his weekly work on Ring of Honor at PW Ponderings.
Runz
Wrestling connoisseur. Lifetime New Yorker who hates all New York teams. Consistently gets mistaken for Action Bronson. Once too sweet'd Hulk Hogan. Kevin Owens is his hero.