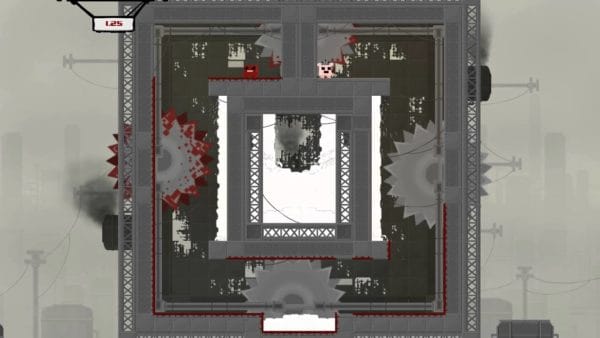 Sean Garmer plays through World 3 for the first time of Super Meat Boy on the Nintendo Switch using the Pro Controller.
The Salt Factory offers some unique level design and difficult trials. Once again Sean dies a lot, but he eventually gets through it.
Sean is playing the game through a digital code provided by Team Meat
If you want more on Super Meat Boy read our review.
W2Mnet Plays: Super Meat Boy: World 3 (Nintendo Switch)
About W2Mnet Plays
W2Mnet.com Editor-in-Chief Sean Garmer plays through games he's reviewing. He may also just randomly play games in his collection too. Whether it is a full Let's Play series or just gathering some gameplay, it is sure to be informative and entertaining. Subscribe to the W2M Network Youtube channel for more videos. And you'll always want to check it daily, as Sean's usually playing something. You can also catch him each week with co-host Marc Morrison on the official Games podcast of the website, Video Games 2 the MAX. Where they discuss the latest news, games they are playing, and the upcoming releases. Plus, also some important Entertainment ongoings too.
Sean Garmer
Sean Garmer has a long history with Video Games. He started his love of games watching his brother play Super Mario Bros. on the Nintendo Entertainment System. His first system was the Super Nintendo and he literally spent days at a time playing Super Mario World. He later fell in love with Pokemon for the Gameboy and thus his Japanese RPG fandom was born. Sean has channeled that love of games into reviewing them. Not only that, he also analyzes the games industry on the Video Games 2 the MAX podcast, and writing about it on various sites. Sean pretty much plays any kind of game nowadays, but he still prefers his love the JRPG.