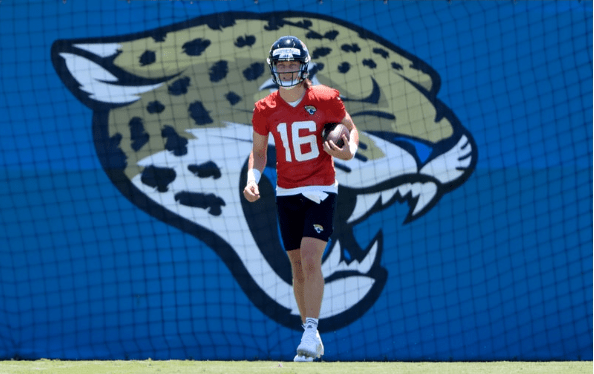 Join host Harry Broadhurst, Erik Watkins, Jason Teasley, and Keneddi Eddings as they present their unique looks at the worlds of professional and college football, combining a mixture of statistical knowledge with razor-sharp wit.
It's the fallout of the 2021 NFL Draft and the team is here to break it down, in a me-first kinda way. Yeah, we talk best and worst drafts but the majority of your draft recap focuses on us Pouring One Out for the Homers. In addition, NFL Week 1 is discussed as well as debating the "Sizzle vs Steak" of the schedule reveal. We also talk about two quarterbacks who may have played their last games with their current franchises.
Harry and Erik then expand the Newsdesk while Jason gets a visit from…
All that and much more when you check out season four, episode thirty-eight of The Kickoff, a presentation of the W2M Network. References can be found here.
Support the W2M Network
Grammarly Ad: 2:00
Amazon Music Ad: 1:26:50
Receive a 30 Day free trial of Amazon Music on us. Also, you can get a special offer from Grammarly too!
2021 NFL Draft Backlash, A Round Trip to the Newsdesk, and Jason Makes Some Friends
About The Kickoff
Ladies and gentlemen welcome to The Kickoff with Harry Broadhurst, Erik Watkins, Jayson Teasley, and Kennedi Eddings. This is not your traditional football show. Rather than breaking down every single game, we give you all the must-know information and the debate. While encouraging each other to speak what we think. Whether we are right, wrong, or just plain nuts.
Harry Broadhurst
Harry Broadhurst is a lifelong Buffalo Bills fan based out of Youngstown, Ohio. In addition, he also enjoys torturing himself by watching tons of Reality TV and listening to pop music. When he's not watching the Bills on Sundays, you'll find him rooting on his beloved Florida Gators on Saturdays as well.
Jayson Teasley
Jason Teasley, the man, the myth, the legend, in his own mind. Fantasy football junkie and the residential evil ginger that brings his insights and opinions whether warranted or not.
Erik Watkins
Erik started out with watching games and staying up late for Sunday and Monday night. It spread to college, and eventually just about every single sport in the book. By the time he graduated from UNF, all his friends and family thought Erik would be better off as a sportswriter. Perhaps a journalist, or a commentator than anything to do with math (boy were they right). So, after wandering around with a degree and looking for a job, he started a blog. The blog turned into some freelance work. After that, work led him right here talking about the game that he loves.
Keneddi Eddings
Keneddi is the daughter of a football referee and a lifelong member of Bills Mafia who happens to find herself on the West Coast. When she's not snackin', she's either shouting "ROLL TIDE!" on Saturdays or her beloved Buffalo on Sundays.
MAIN PHOTO:
Embed from Getty Images