Mae Young Classic Preview Part 2: Santana Garrett to Toni Storm
Rachel Evers
Much like Tessa Blanchard, Evers comes in with one hell of a family history. Daughter of the Authors of Pain manager Paul Ellering, Evers has tried to make her own name in wrestling, and has done a pretty good job of it. Using her power to her advantage, Evers has won titles across the country, including the Resistance Pro Women's Title, and the first Wrestlecircus Lady of the Ring champion. Possible dark horse pick to go far.
Santana Garrett
This, to me, seems like an interesting one. The former TNA Knockout (Brittany) has become a hell of wrestler. She's become the WOW Champion (yes, WOW is still a thing), and has become more known. Working a bit of a flashier style, Santana seemingly fits in with the WWE style very easily. However, she can still kick ass, so don't sell her short.
Sarah Logan
A constant competitor, Sarah has worked her way up to get to the WWE. The former Resistance Pro Champion has grown in size during her downtime, thanks to power lifting. It'll be interesting to see if her moveset changes, because she was a wilder character during her independent wrestling run as Crazy Mary Dobson. A constant fighter, it'll be interesting to see how she fares in the tournament and beyond as she joins NXT more and more
Reina Gonzalez
Talk about a relative unknown. Gonzalez started out with a tryout for Tough Enough. While that didn't work out, she ended up getting a tryout with the WWE, and ended up being signed to NXT. She does have lineage as the daughter of Ricky Gonzalez (Desperado), and is looking to build upon that in the future. We'll see if she can hit the Tequila Shot, and move deep into the tournament.
Renee Michelle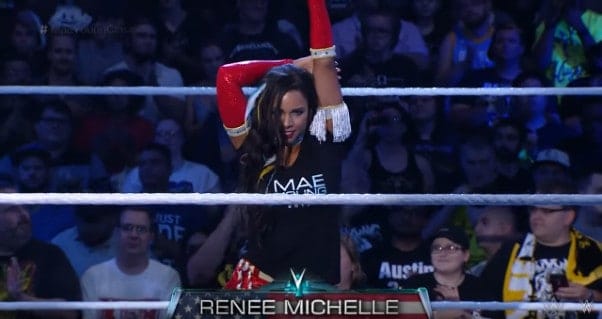 A relative newcomer to the ring, WWE fans may only know her as one of Adam Rose's rosebuds from 2014. But, make no mistake, Michelle has been around the country. Wrestling since 2013, she's made appearances in NWL, ECWA, and most notably, Shine Wrestling. She is also a champion, having held the MCW Women's Championship in 2014. Though she's still young, she's not a person you'd want to sleep on.
Zeda
One of the newest signings, Zeda is probably better known for her MMA career, as small as that was. Going 2-0 under her name Julia "WillKilla" Ho, Zeda has found success in combat before signing with the WWE this past June. This might be a case where she may not make it far in the tournament, but look for more from her in the future as she improves in the ring.
Sage Beckett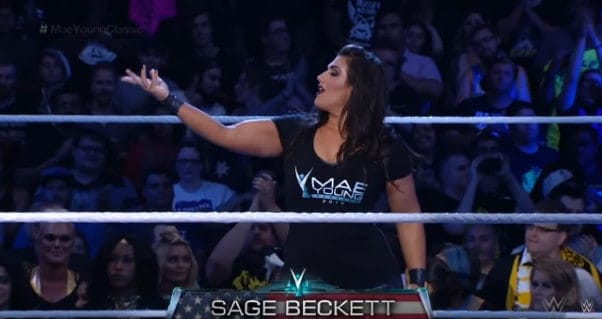 This is an amazing story of overcoming odds. Beckett, who previously wrestled under the name Rosie Lottalove, has proven that someone can leave, improve themselves, and come back better than ever. After weighing well over 300 pounds, Beckett retired for a time, and proceeded to come back to the indies, over 120 pounds lighter, as Alicia, and has been tearing it up since. A total powerhouse, Beckett will be a force to be reckoned with in the tournament.
Kavita Devi
She was trained by The Great Khali. Hang on, hang on. Having only started a year and a half ago, Devi has a lot of maturing to undergo. While I wouldn't expect much in terms of the MYC, Devi still has a bright future ahead of her. Though age may play a part, as she started at 33. However, we shall see what she can do in the ring, and if she can put her history as a police office to good use.
Rhea Ripley
A new arrival to the WWE Performance Center, Ripley first established herself as a pillar of Riot City Wrestling, where she held the Women's Championship twice. Being a former soccer player, she uses her striking prowess to rearrange opponents' faces with missile dropkicks and a move she calls "Solefood." The other competitors in this summer's Classic had better watch out, because Ripley aims to kick off her WWE career with a bang.
Miranda Salinas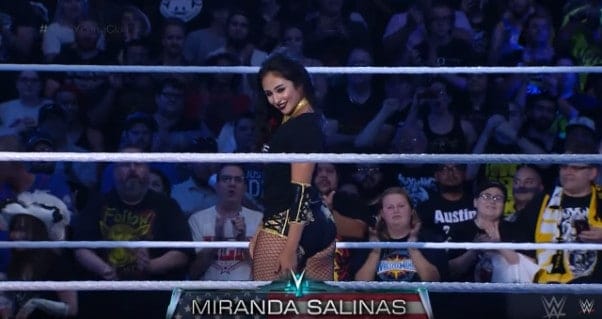 The Texas native debuted for Booker T's Reality of Wrestling back in 2014, and has been wrestling there ever since. Aside from an appearance as a rosebud, this is her first taste at a major company. Salinas is another young newcomer to wrestling with a very bright future ahead of her. One can hope that she attempts more matches in other companies in the future.
Vanessa Borne
A woman who's done it all in her time before the WWE. Trained by WWE Hall of Famer Rikishi and Gangrel, Borne was also a cheerleader for the Suns and Cardinals of the NBA and NFL, respectively. Having been in the WWE for over a year, she's made several appearances on NXT in that time, and has become familiar with the WWE style. Not only that, but having won a qualifying match to even get into the tournament, she's a woman with nothing to lose and everything to gain.
Taynara Conti
An interesting pick, in the Brazilian fighter, Conti brings a lot of youth into the tournament with her. At only 22, she's among the youngest in the field. But don't be mistaken, Conti holds a black belt in Judo and is belted in BJJ, as well. One can only hope this knowledge can help her move through the bracket as her opponents get tougher and tougher.
Toni Storm
One of the most well-known wrestlers in England, and the world right now. The current holder of the PROGRESS Women's Championship and the SWA World Championship in STARDOM, don't let Storm's stature fool you. She is tough as nails, and is able to get the job done. Using her knowledge of British wrestling and straight out fighting, look for Storm to go far in the tournament, and prove to everyone why she holds one of the most prestigious belts in the UK.
Xia Li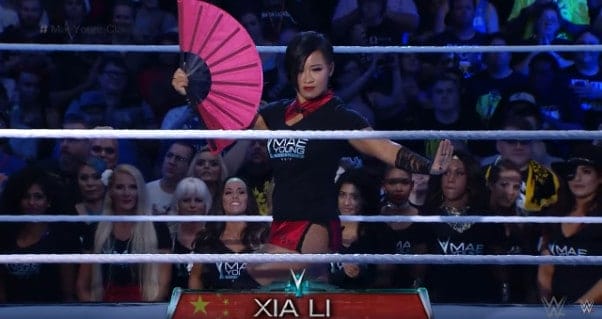 An athletic goddess in the ring. Before joining WWE, Li had won several fitness and martial arts competitions in her home country of China. She will be looking to impress in her tournament run, and trying to make herself known as something besides one of the first signees WWE has ever made from China. Here's hoping she can get a good first round draw to make herself well known.
You can also follow along with our coverage of the Mae Young Classic in podcast format! Patrick Ketza joins his usual co-host for Wrestling Unwrapped, Harry Broadhurst, as well as Wrestling 2 the MAX's Paul Leazar to preview the entire first round, as well as our continuing coverage as the episodes are released!