While we are still three weeks away from Survivor Series, the event looks like it has the potential to be a disaster.
Why WWE Survivor Series 2016 May Disappoint
Four Hours is Too Much
Recently, WWE announced Survivor Series would be four hours this year, much like Wrestlemania and SummerSlam. This is WWE's way of showing that Survivor Series is a big event. While as a wrestling fan, the more wrestling I get is usually the better. When it comes to WWE, this is a bit much. Especially considering how much weekly television they already want fans to watch. The positive with a four hour main show, is that all the matches receive ample time to put on show-stealing performances. However, what is the explanation for a two hour pre-show?
The Pre-Show Filler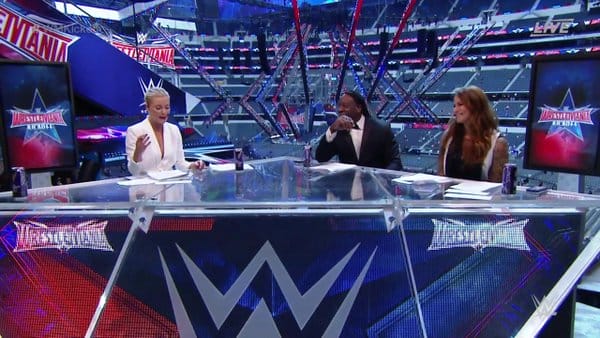 The pre-show is mainly used for breaking down and analyzing the matches on the card. They do tend to put a couple lower midcard matches on them too. But with the four hour show, you could easily put all the matches on the main card. What this does is put a wrestling fan in a six hour sitting marathon, which causes many fans to drift off early. Then, there's the watch fatigue that sets in as well. This makes the crowd even more tired than usual when the bigger matches begin.
Also, listening to the pre-show panel talk in kayfabe about upcoming matches, isn't the most interesting way to spend two hours either. The biggest problem is that the matches that happen on the pre-show don't usually have solid storylines. So, it becomes an exercise in watching people wrestle a match for absolutely no purpose. The pre-show should be condensed to one hour. Only providing match previews and analyzing the major stories. Yes, the pre-show would turn into filler. But at least it would help lessen the watch load on wrestling fans.
The Modest Card
Another thing that doesn't help make Survivor Series a true "Big Four" pay-per-view, is the match card. Currently, there are five matches confirmed for the show. The three elimination matches. Goldberg vs. Brock Lesnar and a Dolph Ziggler WWE Intercontinental Championship Open Challenge. Granted, the elimination matches could each get about 40 minutes each. However, even then, there are only two other matches on the card. So, how does five matches add up to four hours? Sure other matches will be added, but I can't imagine too many more could make the card. There are so many Superstars involved in the elimination matches it really cuts out their availability.
For example, Braun Strowman could battle Sami Zayn, but Braun is on the WWE RAW Men's team. I also thought maybe some champions would pull double duty and defend their belts at the event. But with seven out of nine champions involved in those matches, that's not happening. A WWE Cruiserweight Championship match and some others may be added. This still seems like a very skimpy card for a four hour mega show. Therefore, all matches will have to deliver great results and eat up a good amount of time. My biggest fear, is that the main event also gets too much time as well. This means Brock Lesnar and Goldberg could go long.
The Main Event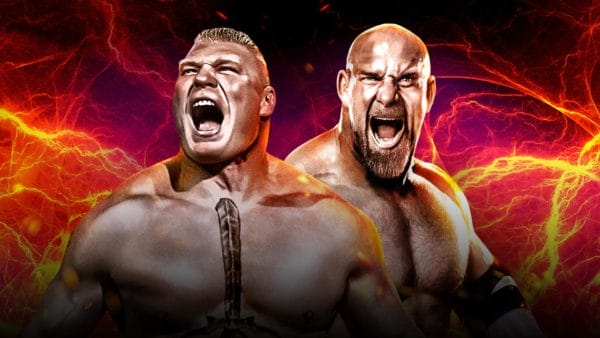 Let's face it, Brock Lesnar vs. Goldberg won't be the clash of the titans that the company envisions. Certainly, WWE 2K17 will get some good marketing. Quite frankly though, this epic clash is best suited to remain as something fans can create within the confines of a video game. I am not knocking the return of Goldberg at all. Especially since I was too young to enjoy Goldberg during his World Championship Wrestling days. I've always wanted him to make a comeback. So, I could enjoy his great entrance and explosive moveset in live action. However, the biggest issue is his opponent. It wasn't the right choice. We saw on RAW that Goldberg is going to have ring rust. This is no knock on him, since he's been out of action for over a decade. He needs an opponent that can carry him through a good match.
The best option for Goldberg is facing a current superstar instead. Someone like Rusev, who he took down on RAW, would be a better fit. Instead, he has to face Brock Lesnar. Brock's current style doesn't lend itself well to a match against another behemoth. Not to mention, Goldberg really isn't going to want to be Suplexed around the ring constantly. So, Brock's normal match format, of throwing people around the ring, roaring a few times, creating a buzz, and then leaving, won't work.
Brock Lesnar Wearing Thin
Maybe it's just me, but Lesnar's matches are starting to get a little monotonous. It's time for Brock to make a change. Hopefully, this match will be different, especially considering the fact that Goldberg is being built up like a monster himself. Even if the match is back and forth, it's not going to be a five star classic. The match is taking place for mainstream attention. Plus, WWE 2K17 exposure and nostalgia. Because of this, the match should literally last ten minutes. Where Brock suplexes Goldberg, Goldberg comes back and hits Brock with a Spear then Jackhammers him. Add a kickout, a F-5, another kickout, a spear, and another kickout. In addition, an escape from a Kimura lock, reverse jackhammer into F-5, pinfall.
There, Goldberg fights valiantly but falls to the conqueror. Instead, this match will be forced to go around 40-45 minutes. Hopefully, they have big entrances that take about 20 minutes so it doesn't go that long. But this forces a fighter and a ring rusted veteran to try and get through a long match. This makes for an ugly match, which would be a massive disappointment.
After the Bell
Survivor Series is finally being placed back as a high priority show. The problem is, those priorities lie in the wrong places. Extending the show to four hours to make it feel important is an empty fallacy. While the elimination matches keep the tradition of Survivor Series intact. Having three of them hinders what they can do with the rest of the card. Not to mention, a major player (pictured above) won't be on the show at all.
Finally, the main event doesn't have the talent necessary to create a classic either. This combination of factors is what makes me think Survivor Series 2016 may be a disappointment. This is a classic sign of WWE shooting themselves in the foot. While Toronto surely will be rocking, the event won't. Resulting in a truly lackluster show.