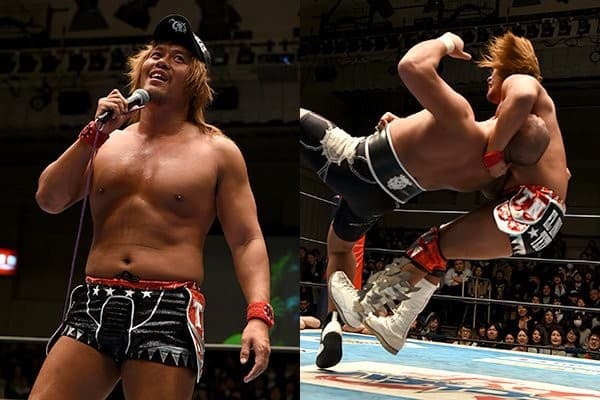 On this episode the Jobber's Court, the roundtable gives their opinions on the WWE No Mercy WWE Network Special. The guys discuss their personal highs and lows of that event.
After that, we switch gears to discuss WWE's recent suspension of Paige. We cover a few points of view. The rumors and what we think will happen with her down the road.
Next, we dive deep into Finishing Moves and talk the importance of Protecting Finishers. Set-up moves. Signature moves and finally discuss our favorite/least favorite finishing moves.
Then it was the RATHSQUATCH's pick for the Instant Classic Match of the week. A brutal battle in 2005, between Necro Butcher and Madman Pondo in Big Japan Pro Wrestling.
https://youtu.be/Ag3uwKYoP-U
Finally, we discuss the next match up in our weekly United States Championship tournament, which this week pitted the near year long reign of MVP against the third title reign of the Blackjack Mulligan from 1976.
Jobber's Court: Protecting Finishers, Paige Suspension
https://soundcloud.com/w2mnetwork/jobbers-court-episode-30-protecting-finishers-no-mercy-paige-suspension
About Jobber's Court
The union of Robert "King Rathsquatch" with Cedric "The Wise Old Owl of Wrestling" and The Man of 1004 Nicknames Cody Howk form the Jobber's Court. Each week, they provide their perspectives on wrestling topics roundtable style. Robert and his crew also interview performers on the Independent circuit and really try to dig into wrestling past and present to help educate others who may not have been exposed to wrestling in the past.
Robert Rath
"King RATHSQAUTCH" Robert Rath is a weather forecaster in United States Air Force, where he has served for 15 years. Although his day job relies on serving our country, in his off time, he is a passionate wrestling and football fan. The RATHSQUATCH may sound like a beastly creature of your nightmares, but in reality, Robert "The RATHSQUATCH" Rath is a writer, thinker, nerd, and wrestling expert all wrapped in one.
Robert's wrestling fandom began back in 1988 when he first saw Demolition on TV, but his true obsession with wrestling started in 1992. When he watched Randy Savage get bit on the arm from a King Cobra at the hands of Jake "The Snake" Roberts. From that moment, Robert couldn't turn away. In addition to wrestling, Robert is a huge fan of the Michigan Wolverines football and NFL football in general. Robert also has a passion for sports gaming, role-playing games, and strategy board games.
Cedric Colon
Cedric aka 'The Wise Old of Wrestling' has been a network technician and a weather forecaster in the United States Air Force, among other traits. But his true passion has been watching and studying various sports. One in particular, the world of sport entertainment/pro wrestling, which he has followed for over three decades has led him to be part of the "Jobber's Court" podcast. He along with King Rathsquatch and The Man of a 1004 Nicknames. Here, he's able to share his experiences, knowledge, create new segments, and show his unique analysis of wrestling. Whether it is from the past, present or future. He's also contemplating new ways to share his passion by venturing into the world of writing articles.
Cody Howk
The man of 1004 nicknames has gone by many names, Mr. Howkstanding, Howk-a-licious, the Howk-Break-Kid, Howkamania, the Howkertaker, you get the point, but his real name is Cody Howk. He is a weather forecaster serving active duty in the United States Air Force, but his true passion has always been professional wrestling. The Ayatollah of Howk n Rolla became a wrestling fan when he was six years old when a friend invited him over to watch Wrestlemania X. Watching the organized chaos that occurred during the Shawn Michaels vs. Razor Ramon Ladder match will forever be engraved into his mind.
Since then, he has attended as many Indy shows and televised shows as he can. This includes one ECW show, multiple WWE shows, and several local promotions in the Mississippi, Tennessee, and Alabama area. In 2015, The Doctor of Howk-a-nomics started training to be a wrestler in Mississippi but unfortunately, he was transferred to Alaska just two weeks in and moved to a location where there are no local wrestling promotions. Now, he is forced to wait until he can move back to a location more suited to meet his wrestling needs.