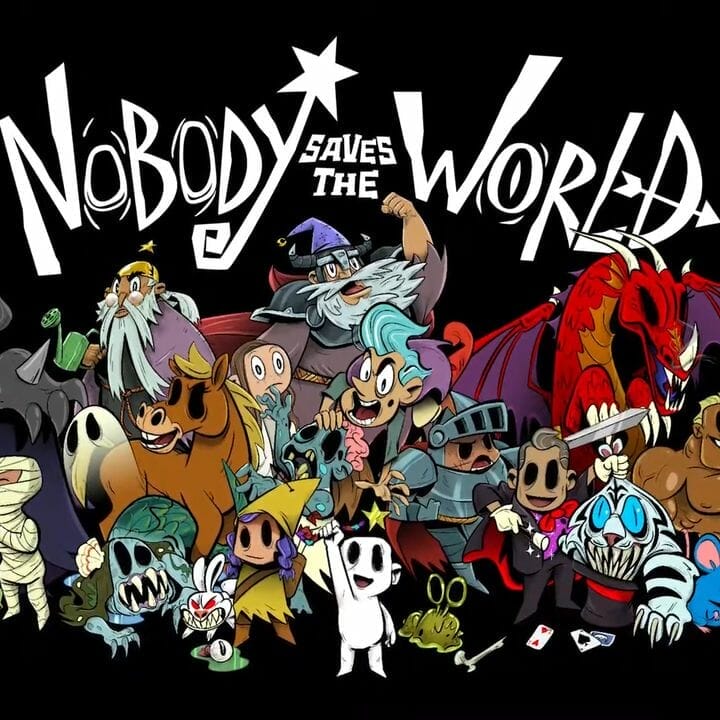 Originally Recorded January 27, 2022. Apologies that it is being posted now. Sean had been going through some personal issues that made this one very late, but also be sure to check out the new episode that was posted as well. The original description continues as follows…
Sean talks about playing Nobody Saves the World, the indie RPG Paladin Dream, the mobile game Beat Star, and Marc beats Chorus too.
In a calm before the storm of sorts before the big game releases start rolling in for the year, EA announces that Respawn is making not one, not two, but three Star Wars games at the studio. And while it looks like only one is coming relatively soon in Jedi Fallen Order 2, the others are farther away
Hot off the big acquisition news of last week, Call of Duty will remain on PlayStation for at least three more years and there's even a Warzone 2 in the works. Blizzard also announces their own Survival game as well. Plus, more news on Overwatch 2, Diablo IV, and other franchises are on the way.
All of that and there's also Crysis 4, the QA team at Raven unionizing, and more.
Nobody Saves the World, EA Delving More into Star Wars
You can now watch episodes of Video Games 2 the MAX shows in Video format on the W2M Network Youtube Channel
About Video Games 2 the MAX
Video Games 2 the MAX is a podcast where Sean Garmer and Marc Morrison get together to talk about everything involving Video Games every week. they discuss what they are playing or reviewing, the gaming news of the week, upcoming games, a special topic, and more.
Listener Questions and Reviews
If you'd like to get in touch with one of our hosts you can email us at w2mnetwork@gmail.com or find us on social media. You can also like the W2M Network Facebook Page and review us on Podchaser or any of your favorite podcast listening apps.
Follow on Twitter: Sean, Marc, W2M Network
Listen to the show on your favorite podcasting app:
Apple Podcasts
Stitcher
Spotify
I-Heart Radio
Sean Garmer
Sean Garmer has a long history with video games, since childhood. But truly, things got serious when he discovered Pokemon on the Gameboy, and thus his Japanese RPG fandom was born. Sean has channeled that love of games into reviewing them. He also analyzes the games industry on the Video Games 2 the MAX podcast and writes on various sites. Sean pretty much plays any kind of game nowadays, but he still prefers his first love, the JRPG.
Marc Morrison
Marc Morrison brings years of experience writing about games (and of course, playing them) to Video Games 2 the MAX. He currently writes a Top 8 column every week at 411mania and also reviews games. Marc plays all different kinds of games and takes analyzing them to heart.