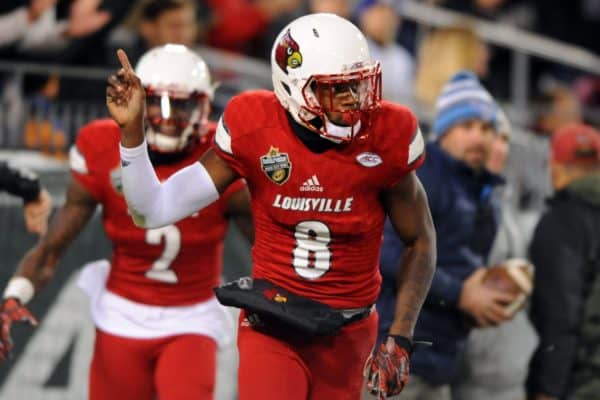 W2Mnet College Football Top 25: Week Two
Although this wasn't crazy like what we faced with the opening week poll, there were still some upsets that made it a bit challenging. the Arkansas Razorbacks beat Texas Christian University in double overtime. While Oklahoma State was upset due to officiating error by Central Michigan. There were a few teams that once again underwhelmed. Then, there's teams that over delivered. A more common week on the field still gave us plenty to debate, discuss, and analyze. This is the W2Mnet College Football Top 25: Week Two.
W2Mnet Staff
Randy Isbelle, Football Co-Senior Editor, Co-Host of Football 2 the MAX, Host of Fantasy Football 2 the MAX
Gary Vaughan, Football Dept. Head, Co-Host of Football 2 the MAX
Sean Garmer, Editor-in-Chief, Host of Football 2 the MAX
Daniel Anderson, Games Co-Senior Editor, Football Contributor, Real Life Gamer Reviews
Brandon Biskobing, Football & Wrestling Contributor

#1 Alabama Crimson Tide
Record: 2-0
It seems like no one really wants to see Alabama ranked at the top of polls (except Alabama fans).  Unfortunately for the rest of us, they keep winning, and winning in a convincing fashion.  When the teams below them had some tough games against opponents they shouldn't have had a problem beating Alabama just runs over teams.  Hard to argue against them being the number one team right now in college football. – Daniel Anderson
(Next Week: vs Ole Miss)
#2 Florida State Seminoles
Record: 2-0
The Seminoles were business as usual playing on short rest rolling to 52-8 victory over Charleston Southern. To be fair, Charleston Southern had 14 players suspended for NCAA rule violations. But I don't really think that would have helped them on this night. Deondre Francois threw for three touchdowns and Dalvin Cook added another two TD's to get their second win of the season. Next week is going to be absolutely appetizing as Florida State faces a huge test against Lamar Jackson and the Louisville Cardinals. – Sean Garmer
(Next Week: @ Louisville)
#3 Ohio State Buckeyes
Record: 2-0
The Buckeyes utterly dominated Tulsa, winning by a score of 48 to 3.  The game was delayed due to a big thunderstorm at Ohio Stadium and the delay gave the Buckeyes a charge to dominate the rest of the game after being tied at 3 in the first quarter.  The Buckeyes move up in the polls due to Clemson's weak performance against Troy. – Brandon Biskobing
(Next Week: at Oklahoma)
#4 Clemson Tigers
Record: 2-0
For the second game in a row, a team that had preseason expectations of being in the College Football Playoff looks sluggish. At least last week, they played a game Auburn squad. This week, they had Troy and Clemson could not put them away. It doesn't help when Ray-Ray McCloud pulls a Leon Lett and let's go of the ball at the one yard line. DeShaun Watson put up three touchdowns, but also had two interceptions. Clemson needs to get its act together before entering Conference play, or they could be in for a shock loss before even playing Florida State. – Sean Garmer
(Next Week: vs South Carolina State)

#5 Houston Cougars
Record: 2-0
The Cougars dominated Lamar with ease. Three Houston running backs ran over a hundred yards. Four of those running backs scored touchdowns and two of those scored more than one. Let's just say Houston has proven they are for real. – Gary Vaughan
(Next Week: @ Cincinnati)
#6 Michigan Wolverines
Record: 2-0
The Wolverines destroyed UCF 51-14, led by a 312 yard and 4 touchdown day by Wilton Speight.  Michigan continues to show that their top recruiting class wasn't just all hype. – Brandon Biskobing
(Next Week: vs Colorado)
#7 Stanford Cardinal
Record: 1-0
The Cardinals had the week off before a three game stretch of tough Pac-12 opponents.  Stanford will play USC at home before traveling to play UCLA and Washington. – Randy Isbelle
(Next Week: vs USC)
#8 Louisville Cardinals
Record: 2-0
Lamar Jackson is an absolute beast. I mean seriously 610 yards in one game?  That's ridiculous. Jackson also had four rushing touchdowns and threw one as well. Louisville has played extremely well against two lesser opponents. A conference win is always great, but let's be honest, they also have not been tested at all. Next week is going to be huge in letting everyone know if the Cardinals are for real. – Sean Garmer:
(Next Week: vs Florida State)
#9 Washington Huskies
Record: 2-0
Jake Browning had 5 touchdown passes in a rout over the Idaho Vandals.  Washington coasted to an easy 59-14 victory on Saturday as they continue to work through cupcake city.  After a blowout win against Rutgers and now Idaho, the Huskies will host Portland State next week.  We have to wait another week to see just how good this Washington team is, but give them credit for doing what they need to do against the lower tiered teams. – Randy Isbelle
(Next Week: vs Portland State)
#10 Texas Longhorns
Record: 2-0
The Longhorns took on a usual suspect in UTEP. Quarterback Shane Buechele led his team on a slow methodical dominating performance. Not once did Texas score more than 14 points in a single quarter. Buechele was the star of the game as he completed 22/27 passes with 244 yards yards and 4 touchdowns. At the end of the day, it is easy to see that Texas has not lost their steam; despite playing on a short week. – Gary Vaughan
(Next Week: @ California)
#11 Michigan State Spartans
Record: 1-0
The Spartans had the week off but their previous ranking keeps them in the polls. – Brandon Biskobing
(Next Week: @ Notre Dame)

#12  Tennessee Volunteers
Record: 2-0
I know a lot of people will think I have Tennessee too high.  That being said, they were a top 10 team coming into the season, and so far, despite a close call against Appalachian State, all they have done is win.  After watching them against Virginia Tech, they look like they would be able to play against most teams in the country.  Now, they just have to prove the Appalachian State game was the fluke and not the way they handled Virginia Tech. – Daniel Anderson
(Next Week: vs Ohio)
#13 Oklahoma Sooners
Record: 1-1
The Sooners came out swinging as they hung 42 points on the UL-Monroe. On the ground and through the air, Oklahoma put on a clinic. Baker Mayfield passed for 244 yards and 3 touchdowns. UL-Monroe put a clunker as Oklahoma were out for blood. – Gary Vaughan
(Next Week: vs Ohio State)
#14 Wisconsin Badgers
Record: 2-0
The Badgers dominated the Akron Zips by a score of 54 to 10.  They had a very balanced attack on offense, with Bart Houston throwing two touchdown passes and Corey Clement rushing for two scores. – Brandon Biskobing
(Next Week: vs Georgia State)
#15 Georgia Bulldogs
Record: 2-0
Georgia:  Do I think Georgia will be this high all year?  No.  Do I think they will be this high in the polls at the end of the season?  No.  That being said, right now they deserve a high spot in the polls.  They have looked impressive in the last two weeks, and not many teams can say that.  – Daniel Anderson
(Next Week: @ Missouri)
#16 Iowa Hawkeyes
Record: 2-0
Iowa beat their in-state rival, Iowa State, in convincing fashion by a score of 42-3.  C.J. Beathard threw the ball all over the field for 235 yards and 3 touchdowns. – Brandon Biskobing
(Next Week: vs North Dakota State)
#17 Texas A&M Aggies
Record: 2-0
Texas A&M is a team, like many on my list so far, that has looked good in the two games they have played, but still need to face a tough team.  Nothing against UCLA, but they need to beat an SEC team before anyone feels comfortable with them in the top 25.  Right now though, based on how they look when they play, they deserve a spot. – Daniel Anderson
(Next Week: @ Auburn)
#18 LSU Tigers
Record: 1-1
They lost against Wisconsin last week, and were in a close game this week until they changed quarterbacks.  Until they can get their Heisman candidate running back on the field with their new quarterback I am going to keep them lower on the rankings.  The next two weeks have them facing Mississippi State and Auburn.  We will have a much clearer picture of how the team stacks up after those two games. – Daniel Anderson
(Next Week: vs Mississippi State)
#19 Notre Dame Fighting Irish
Record: 1-1
The Fighting Irish bounced back to defeat Nevada 39-10 with great play on both sides of the ball. A defense that didn't look too good against Texas, forced an interception, and had an early fourth down stand that really got them going. DeShone Kizer was once again the Quarterback and he proved last week was no fluke. He threw for two touchdowns in the second quarter and ran for another in the third. Notre Dame got just what they needed, some confidence, before facing an undefeated Michigan State game next week. The first time Notre Dame has played a BIG 10 team in two years. – Sean Garmer:
(Next Week: vs Michigan State)
#20 Baylor Bears
Record: 2-0
Seth Russell led Baylor on a route of SMU. It did not take long for Baylor to take over the game. They showed they were ready to face any challenge that comes their way. – Gary Vaughan
(Next Week: @ Rice)


#21 Oregon Ducks
Record: 2-0
Royce Freeman rushed for 207 yards and two touchdowns and Dakota Prukop threw for three more as the Ducks jumped out early against Virginia.  Prukop connected with eight different receivers as the Oregon offense looks as potent as it has over the past decade.  A tough test awaits as Oregon travels to Nebraska to face the Huskers – Randy Isbelle
(Next Week: @ Nebraska)

#22 Ole Miss Rebels
Record: 1-1
The Rebels got exactly what they needed after the big loss to Florida State on Monday night. Chad Kelly threw for three touchdowns and the Rebels had the game in-hand by halftime. Ole Miss didn't even punt until midway through the third quarter. This was a dominating 38-13 win at least offensively. The defense held when it mattered for Ole Miss and now all focus can go to next week when Ole Miss faces off against Alabama at home in Oxford, Mississippi. – Sean Garmer
(Next Week: vs Alabama)
#23 Florida Gators
Record: 2-0
Florida destroyed Kentucky this week.  If Florida had not pulled their starters, they would have shut out Kentucky.  As it was, they had to "settle" for only allowing Kentucky to complete three passes all game.  I do not care what team you are playing against, that is impressive enough to crack the Top 25 if you are undefeated. – Daniel Anderson
(Next Week: vs North Texas)
#24 TCU Horned Frogs
Record: 1-1
The Horned Frogs had a tough game Saturday. Arkansas dominated the first half as they shut out TCU. It wasn't until the fourth quarter that TCU started taking over the game. A blocked Field goal at the end of the 4th quarter and a second overtime defensive failure, TCU lost their grip in the Top 25. – Gary Vaughan
(Next Week: vs Iowa State)
#25 Boise State Broncos
Record: 2-0
We had Boise State ranked 22 after the first week, due to their big blowout win. The big polls had them completely unranked, but that's understandable considering they are in the Mountain West. The Broncos had a much closer game this week against Washington State. Both teams know how to put up points and that they did. Boise State was just able to literally outlast them on the final play to win 31-28. Brett Rypien threw for 299 yards and a score, but was intercepted twice in the fourth quarter, which allowed Washington State to get back into the game. The offense did a lot before the fourth quarter though and Boise State gets win number two of the season. Boise State have the week off next week.  – Sean Garmer
(Next Week: Off Week)
Let us know your thoughts on our Top 25 in the comments. What teams should have been in? What teams should have been left out? Be sure to check out other content on the website and look out Gary, Sean, and Randy discussing this poll on the Tuesday morning edition of Football 2 the MAX. Furthermore, the staff has their NFL Week One Power Rankings set for Tuesday morning as well.