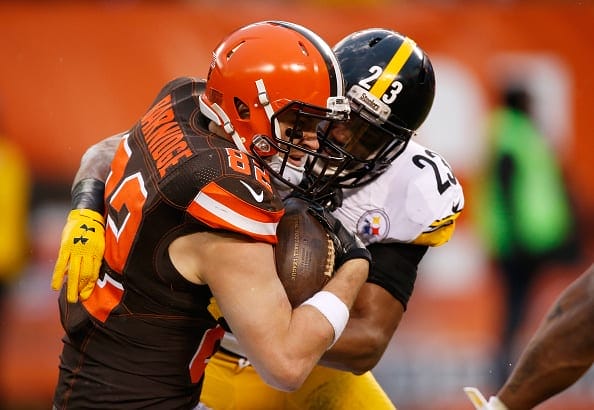 For those wondering, this is meant as a weekly Fantasy Football guide. Whether you're playing as a rookie or a seasoned veteran, sometimes getting help with those tough decisions can be a life saver. Good fantasy advice can be the difference between winning an office league or getting bragging rights among friends. Every week Gary Vaughan opens up his fantasy playbook. This guide grants readers an inside look into his match-up winners and losers at every position. Gary Vaugan aims to take away your lineup frustrations and turn them into victories with the W2Mnet Fantasy Football Week Two Starts and Sits. For more fantasy opinions, the staff also comes together each week for the W2Mnet Fantasy Football Position Rankings.
W2Mnet Fantasy Football Week Two Starts and Sits
QUARTERBACKS
MONEY
Cam Newton CAR vs SF
Newton will be motivated to get his team back on track after a heartbreaking season opening loss to the Denver Broncos. The San Francisco 49ers beat a lost Los Angeles Rams team last Monday, but now they will face Cam Newton on a mission. With a fully loaded offense, Cam Newton should crank out the yards by air and ground against a very average 49ers defense.
HOT SHOTS
Matthew Stafford DET vs TEN
Stafford looks like he is comfortable with his new weapon Marvin Jones Jr. and the familiar guys like Eric Ebron. Last week he threw for over 300 yards and three touchdowns. Stafford should be able to repeat that against a shaky Tennessee Titans defense.
Derek Carr OAK vs ATL
We saw Carr win a barn burner against the New Orleans Saints last week. Carr was not exactly a stats king despite the high scoring affair. Though, he should have a solid day against a bad defense.
Joe Flacco BAL vs CLE
This Sunday, it's time to get wacko for Flacco. He is facing a young Cleveland Browns defense that will give him holes to exploit all game long. Flacco will have the offense depend on him with the Ravens running game not being a strong point so far this season.
A FEW GOOD MEN
Russell Wilson SEA, Eli Manning NYG, Carson Palmer ARI
SLEEPERS
Carson Wentz PHI, Ryan Tannehill MIA, Josh McCown
MR. UNRELIABLE
Case Keenum LA
If you are starting Case Keenum in your lineup, stop reading this and go get any other quarterback from your league's waiver wire. Keenum had a bad season opener against the 49ers. The Seattle Seahawks will not be any easier on him this week. Bench him if you have any better options.
THREE STOOGES
Alex Smith KC @ HOU
The Houston Texans will keep Smith honest in this match-up. We may see the Kansas City Chiefs try to use their running game more to back off the pass rush. Smith may have a decent day, but don't get your hopes up for something huge.
Andrew Luck IND @ DEN
Luck will be facing one of the most dominant defenses in football. This will be a big test for the Indianapolis Colts offense. I doubt we see big production from Luck in this match-up.
STAY AWAY
Brock Osweiler HOU vs KC, Jimmy Garoppolo NE, Jameis Winston TB
RUNNING BACKS
MONEY
Christine Michael SEA @ LA
The LA Rams made Carlos Hyde look like he was a Top ten running back. I could only imagine Michael could do just as well as Hyde. Plus, we should see plenty of junk time yardage from him too.
HOT SHOTS
DeMarco Murray TEN @ DET
I know Murray will split time with Derrick Henry, but I expect him to get a major share of the carries. The Detroit Lions have tried to tighten up their run defense. However, that will not keep Murray from catching passes for big gains, if the ground game is not working well
C.J. Anderson DEN vs IND
We saw in the Broncos first win, they ran the ball to help Trevor Siemian, which bodes well for Anderson against the Colts. I like Anderson to do well in the red zone.
Adrian Peterson MIN vs GB
No matter who's at quarterback for the Minnesota Vikings, the offense needs Peterson to be on his game. Look for the Vikings to get the ball in his hands any way possible. If Peterson can find a rhythm, look for him to get big numbers on Sunday night.
A FEW GOOD MEN
Danny Woodhead SD, TJ Yeldon JAX, David Johnson ARI
SLEEPERS
Chris Thompson WAS, Jeremy Langford CHI, Arian Foster MIA
MR. UNRELIABLE
Carlos Hyde SF @ CAR
Hyde had a great game last Monday night. However, that success he had may be suspended for game two against the shut down Panthers defense. If you start Hyde, expect very little in return.
THREE STOOGES
Mark Ingram NO @ NYG
Ingram is facing defensive line that is unforgiving. Drew Brees will have to pass the ball to him, if Ingram is going to have any success. Red zone rushing opportunities will be a rare thing as well.
Doug Martin TB @ ARI
The Arizona Cardinals defense is smothering. Martin will get his chances, expect him to get very little production. Try to find a better option on your bench.
LeGarrette Blount MIA @ NE
The New England Patriots will use Blount in certain doses. If the Miami Dolphins defense stands strong, expect the Patriots to go another route. Also, the Patriots tend to be very inconsistent when it comes to who they use in the backfield.
STAY SEATED
Jeremy Hill CIN, Frank Gore IND, Matt Jones WAS
WIDE RECEIVER
MONEY
A.J. Green CIN @ PIT
Andy Dalton has no fear in getting the ball to A.J. Green. That will not change this week as Dalton targets Green in multiple coverage. I am not sold the Pittsburgh Steelers defense can hold him in check.
HOT SHOTS
DeSean Jackson WAS vs DAL
The Washington Redskins have an array of weapons, but Jackson might be their best option. His speed can stretch the field against a shaky Dallas Cowboys defense. He's had great success at times facing the Cowboys. Though, you really can't go wrong with any Redskins receiver on Sunday.
Golden Tate DET vs TEN
This is a great matchup for Tate. The Titans do not have a defense that can handle being spread out like the Lions like to do. Stafford should target Tate quite a bit.
Chris Hogan NE vs MIA
Jimmy Garoppolo seemed to get the ball out to Chris Hogan on a regular basis. We saw Hogan find various ways to get open. He should be a big part of the Patriots offense against a tough Miami defense.
A FEW GOOD MEN
Alshon Jeffery CHI, Brandin Cooks NO, Victor Cruz NYG
SLEEPERS
Jamison Crowder WAS, Kamar Aiken BAL, Sammie Coates PIT
MR. UNRELIABLE
T.Y. Hilton IND @ DEN
Going up against a top tier defense, Hilton will not get the great results of a number one or number two receiver. It's not all his fault though. Andrew Luck will have a tough task getting the ball out to any receiver against the Broncos.
THREE STOOGES
Travis Benjamin SD vs JAX
With Keenan Allen out for the remainder of the season, Benjamin will have to pick up the slack. That will be a big test against a young tough Jaguar defense. Be ready for Benjamin's targets to suffer a bit.
Nelson Agholor PHI @ CHI
He had some success against the Browns last weekend. That may not carry over this week, because the Bears have a better defense. Even at that, Agholor is usually not high production player in most match-ups.
Randall Cobb GB @ MIN
the Green Bay Packers will be attacking Minnesota through the air. Still, I think the Vikings will make things hard for Cobb. It will be hard for Cobb to use his speed against a team that contains so well.
STAY SEATED
Marvin Sanu ATL, Stefon Diggs MIN, Mike Evans TB
TIGHT ENDS
MONEY
Gary Barnidge CLE vs BAL
May as well pencil Barnidge here every week. Last year, Josh McCown had a great connection with Barnidge. I expect them to connect plenty of times against the Baltimore Ravens sub-par defense.
HOT SHOTS
Eric Ebron DET vs TEN
The Lions offense seems to be running smoothly early in the season. This means Eric Ebron will sees his share of the load. Stafford appears to be using Ebron more and that shows his confidence in him.
Coby Fleener NO @ NYG
Brees will be trying to get the ball out as quickly as he can. Honestly, this leads right into Fleener's wheel house. The Giants linebackers struggle with coverage and that could work right into a big day for Fleener.
Julius Thomas JAX @ SD
Thomas had a good first week. I expect him to repeat his performance this week. Look for him to be a big target in the red zone.
A FEW GOOD MEN
Jordan Reed WAS, Delanie Walker TEN, Zach Ertz PHI
SLEEPERS
Virgil Green DEN, Jordan Cameron MIA, Larry Donnell NYG
MR. UNRELIABLE
Jimmy Graham SEA @ LA
The Seahawks should be rolling in this match-up this most likely keeps him from many targets. He might be blocking more than running routes.
THREE STOOGES
Jason Witten DAL @ WAS
Dak Prescott targeted Written more than any other receiver last week. The Washington Redskins will be out to stop that connection. Witten will be minimal in his big play opportunities.
Jesse James PIT vs CIN
James is a young Tight End that has great potential. Facing a strong Bengals defense could be too much for him to overcome. Look for a better match-up if possible
Kyle Rudolph MIN vs GB
Rudolph has had to be reliable for whoever his quarterback may be. The Packers know they have to control him. His targets will not change but his production may suffer.
STAY SEATED
Jacob Tamme ATL, Jarod Cook GB, Antonio Gates SD
KICKERS
MAGNIFICENT SEVEN
Chris Boswell PIT
Matt Prater DET
Blair Walsh MIN
Mike Nugent CIN
Dan Bailey DAL
Stephen Gostkowski NE
Ryan Succop TEN
DEFENSE
DIRTY DOZEN
Carolina
Seattle
Denver
Arizona
Jacksonville
Green Bay
Baltimore
Miami
Cincinnati
New England
Pittsburgh
Minnesota
MAIN PHOTO: