The Wrestling Time Machine: Inaugural Edition
The Wrestling Time Machine Audio
[soundcloud url="https://api.soundcloud.com/tracks/281997848″ params="auto_play=false&hide_related=false&show_comments=true&show_user=true&show_reposts=false&visual=true" width="100%" height="450″ iframe="true" /]
Well folks, it's launch day here on W2Mnet.com, and my excitement levels are at an all time high. There's been a lot of work put in from the staff here to make this place as swank as possible. So, I hope all of you who have found the website and enjoy it immensely.
As for myself, I'll be writing a whole ton of reviews for this website. Ring of Honor, Lucha Underground, and PROGRESS Wrestling over in the UK for starters.
I've been a co-host on the Wrestling 2 The MAX podcast for some three and half years at this point. Outside of my education career, working on Wrestling 2 The MAX easily outlasts any other job I've held. So, that brings us to this new project of mine, The Wrestling Time Machine. Before I jump into the specifics about the podcast, I feel it necessary to tell you readers a little about myself.
The Introduction
I've been a professional wrestling fan for over twenty years. I've watched wrestling from tons of different time periods. Even from different countries all over the world. I'm no expert or insider by any means, but I've been a very dedicated fan of the art of pro wrestling. I may have mentioned before that I've spent several years in educational institutions. I have a bachelor's degree in History from the University of Texas at Dallas. This required me to spend a lot of time reading and writing. It also required me to create questions, and attempt to answer them with my own fact-based opinions. Basically, I've written and read a lot of different narratives that have shaped our little mud ball called Earth.
Chiefly, what I've found I'm most interested in are stories. Everything that we watch,  or listen to, or live through, are all stories. Deep down, buried inside our very DNA exists the need for stories. I believe the desire to hear stories exists on different levels for everybody (just like most things in life.) But I also find I have this almost carnal need for them. It is here though, that we come to the crossroad where these interests of mine meet. Thus the birth of The Wrestling Time Machine begins.
The Basis of The Wrestling Time Machine
The Wrestling Time Machine will be a combo article and podcast where I will chronicle an entire promotion's calendar year worth of content. Here, in the article, you'll find the written reviews, match rankings (giving you the very best matches the promotion put on that year,) and all sorts of other stuff. Think of it as the stat sheet. On the podcast portion, you'll find similar things, but you'll get a more personal, free form presentation.
So, if you prefer the written word, I've got you covered. If you prefer a more casual approach and people talking, you've got the podcast portion. However, if you read both, hopefully you'll find the experience all the richer. The idea isn't that you need to see both to get the full picture, but if you do read or listen to both, you'll find the canvas I'm trying to paint on a little bit brighter.
So now, we come to the portion where you, the reader or listener, get to help me out. I want YOU to help me pick the promotion and year we begin this road trip. I've got a myriad of choices based around my own VHS/DVD/Digital collection, as well as stuff that I can get access too across the dozens and dozens of subscription services that have sprouted up all over the internet. The choices are:
The Promotions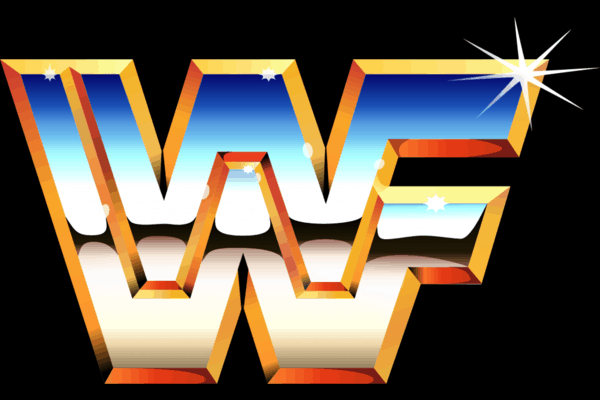 –World Wrestling Federation 1993: The Beginning of the New Generation. This is a special time period for me. 1993 was the year I first found wrestling, and the stars of The New Generation were, and still are, some of my all time favorite wrestlers. This year also stands out historically, as it's the beginning of Monday Night RAW, the flagship wrestling show that has created a standard for wrestling programming across all the United States.
–World Championship Wrestling 1995: The Birth of Nitro. On the flip side of that, WCW found itself on the rise in 1995 in it's attempt to compete with the WWF. Many people tend to jump straight to the beginning of the Monday Night War, but WCW's time before they acquired the time slot for Nitro possess lots of twist and turns to keep it just as interesting.
–Ring of Honor 2002. You'll find a lot of 2002 start times for promotions from here on. 2002 was a critically important year because it's the year the indy scene begins to expand out from the darkness. The internet found itself on the rise, and wrestling quickly jumped on the boat. Ring of Honor spawned out of the death of ECW, and was founded by the major distributor of ECW VHS's and DVD's, RF Video. It's not all roses for Ring of Honor at the start, and it's a ride I'm very interested in retreading.
–NWA: Total Nonstop Action 2002. Jeff Jarrett, and his father, Jerry, opened TNA after Jeff had been running around with the World Wrestling All-Stars promotion in Australia (a promotion I sadly don't have any shows for as it provides a foundation for TNA's founding.) Known as NWA: TNA, they ran weekly PPV's in lieu of not having a television deal for the first two years of their existence. You wanna talk about a wild ride. Nobody has so many ups and downs in it's first year than this place. A fact that has, unfortunately, persisted for it's entire lifespan.
-PWG 2002. Pro Wrestilng Guerilla has an interesting story. The California independent scene was on the rise, but it wasn't making the same waves that the east coast scene was during the early 2000's. The PWG Six opened PWG to bring over these bigger east coast indy stars to compete in California, as well as give home grown talent from the SoCal scene a larger stage to perform on. PWG comes out swinging in it's first year, and it's everything you'd expect from a promotion that has become one of the larger independent wrestling companies in the US.
–CHIKARA 2002/2003. A promotion that's so very near and dear to me. The fun-filled lucha super party started all the way at the bottom. They began putting on shows in front of tiny crowds, and rose all the way up to one of the most popular indys in the country. We'll cover both 2002 and 2003, as the only shows CHIKARA has made available from 2002 are it's first two shows.
–SHIMMER Women Athletes Volumes 1 – 12. SHIMMER finds its niche as the only women's promotion on my list here. It's another favorite of mine that boasts it's own interesting journey. SHIMMER is pretty much the story of the rise of women's wrestling in the states. SHIMMER was founded in 2005 by Dave Prazak, and Allison Danger, and originally was associated with Ring of Honor. The promotion runs shows across a weekend, and tapes them for future DVD releases as Volumes. We'll look at the first "era" of SHIMMER, Volumes 1 – 12, which culminates in the crowning of the first SHIMMER champion.
–Other. If another promotion strikes your fancy, go ahead and specify below. So long as I can get access to a year's worth of content with ease, I'd love to cover it!
So there we are folks. The choices that will allow us to hope into the Wrestling Time Machine, and look back at a year that was. Isn't technology great? The poll will be open until September 19th. After that, whatever wins will be our first journey together down the long road, and then we'll vote again about whether to go on to the next year of the promotion, or look at a different promotion.
So with that, I bid you farewell, and happy voting!
What road do we travel down?