What once was just a big match featuring tag teams many years ago, is a full fledged WWE pay-per-view. Since 2009, WWE has held the Tables Ladders and Chairs event. Last year's show was a Smackdown Live branded event, which included Dean Ambrose taking on AJ Styles in the main event for the WWE Championship. Ironically, this show also features both men, albeit in two different matches. The 2017 version of WWE TLC is a RAW branded show marred by a disease outbreak that's removed both Roman Reigns and Bray Wyatt from the event.
Enter Kurt Angle in Reigns' spot, making it his first WWE match in 11 years. As he joins Ambrose and Seth Rollins in a TLC match against Braun Strowman, a returning Kane, The Miz, Cesaro and Sheamus. While the Smackdown star, AJ Styles replaces Bray Wyatt. Now it's the former leaders of New Japan Pro-Wrestling's Bullet Club stable 1-on-1 for the first time ever. There's also two championship's on the line as well. Kalisto defends against former champion, Enzo Amore. Not to mention, the Women's Championship is up for grabs too. Alexa Bliss defends against Mickie James. Plus, the unbeaten Asuka makes her main roster debut against Emma too. This is the W2Mnet WWE TLC 2017 Preview & Predictions.
WWE TLC 2017 Preview & Predictions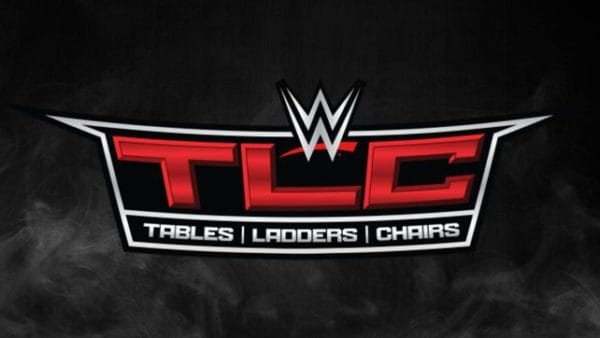 An Introduction to the Article
As someone that has quite a bit of experience doing these roundtable type articles, I wanted to do this a bit differently than some others. Instead of having numerous people all give thoughts on each match, I felt it better to assign one match to each person. So, one of our staff members will give their thoughts on the match itself and predict a winner. This continues until the end of the article, when everyone gathers to give their overall thoughts on the event. – Sean Garmer
W2Mnet Staff
Sean Garmer, Co-Host of Wrestling 2 the MAX, W2Mnet Editor in-Chief
Patrick Ketza, Host of Wrestling Unwrapped, W2Mnet Wrestling Senior Editor
Robert Taylor, Host of MMA 2 the MAX, W2Mnet Wrestling & Games Contributor
Elizabeth Pugliese, Co-Host of Wrestling 2 the MAX Smackdown & 205 Live Reviews, W2Mnet Wrestling Contributor
Pre-Show Kickoff Match
Sasha Banks vs. Alicia Fox
This is an odd one. As in, why is it even happening? Alicia Fox seems to be enjoying some screen time, after saying she was embarrassed of her career. And with the focus not being on her, for once, Sasha Banks is moved back for this throwaway feud. When they faced off in the mixed tag match in Baltimore, they had a serviceable match. And I'd say they probably do about the same here. Both can deliver when called upon, it's just that Sasha is called upon a LOT more. Expect perfectly adequate wrestling on the road to Survivor Series, as we start eliminating people for a potential 5 on 5 match. – Patrick Ketza
Winner: Sasha Banks
Other Staff Member Predictions: Everyone else also picked: Sasha Banks.
Cruiserweight Tag Match
Rich Swann & Cedric Alexander vs. The Brian Kendrick & Jack Gallagher
Cedric & Swann vs. Kendrick & Jack: This has the potential for great action and tremendous intensity. However, it all depends on how much time the match is given. If they get a good 10-15 minutes, we could see a nice story told with Cedric & Swann proving they are not weak at all. While Kendrick and Jack continue their methods of attack. I'm sure Swann and Alexander shall provide fun dives and big moves.
Kendrick and Gallagher are going to try and prevent that from happening. This is probably something meant to exist on 205 Live past this show. So, I'd imagine Kendrick and Gallagher find some way to win. I just hope we get a fun match in the process. Not something that just ends in five minutes. – Sean Garmer
Winners: Kendrick & Gallagher
Other Staff Member Predictions: Robert Taylor: Cedric & Swann. Liz & Patrick: Gallagher & Kendrick.
Cruiserweight Championship Match
(Champion) Kalisto vs. Enzo Amore
Enzo Amore looks to regain the Cruiserweight Title in what may be a short match. Kalisto is on a quest to make the ghost of Eddie Guerrero proud of him. However, said ghost can unfortunately not help against Enzo's new friends. Who most likely will make an appearance. Although, WWE hasn't cared to explain why he has those friends. I suspect they are on his payroll. While Kalisto has Ali on his side, it seems like Enzo is due for another title reign. If not, then any any momentum 205 has gained by moving Enzo there is stifled. How many matches between the two must we see? Kalisto can remain in the title hunt while the next cruiserweight tries to shut Enzo up for good. – Elizabeth Pugliese
Winner AND NEW CHAMPION: Enzo Amore
Other Staff Member Predictions: Everyone else also picked: Enzo Amore.
The Debut of the Empress of Tomorrow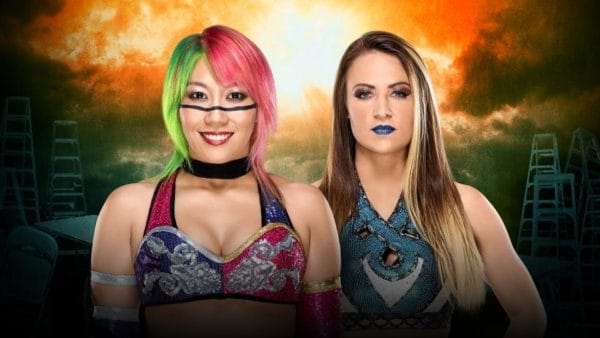 Asuka vs. Emma
I think we know who's winning this one. I mean, come on now… Ok, to elaborate, let's be realistic. You have Emma, who despite being a great wrestler, has never really been given a clean shot to win many matches. She's mainly been fodder for someone else such as: Paige, Dana Brooke, Nia Jax, and so on. In the other corner, you have the undefeated, untouchable, undisputed queen of the WWE. While I'd laugh my ass off at the reaction for the upset of the decade… it's not happening. – Patrick Ketza
Winner: Asuka
Other Staff Member Predictions: Everyone else also picked: Asuka.
An Epic Cross-Brand Singles Match
"The Demon" Finn Balor (RAW) vs. AJ Styles (Smackdown)
Well, isn't this just a pleasant surprise? A few days out from WWE TLC, the WWE announced some stars would be pulled from the event. And then they gave us this gem. Can we cue the collective IWC circlejerk?
Surprisingly enough, AJ Styles and Finn Balor have NEVER faced off in a one-on-one match (there was a six-man tag team match at NJPW's Wrestle Kingdom II.) That makes this an actual dream match, one that fans have always wanted ever since Balor left Japan and AJ arrived. So, expect the internet to be on fire when this match begins. As for the winner? Who cares? This is AJ Styles, arguably the greatest wrestler of this generation. Versus Finn Balor under his Demon persona. The real winner is the fans! (Ugh, so cliche, I know.)
Let's just be happy that after the show started falling apart, the WWE decided to try and make the show better than it was, and boy did they. – Robert Taylor
Winner: Finn Balor
Other Staff Member Predictions: Patrick & Sean: Finn Balor. Elizabeth Pugliese: No Contest.
RAW Women's Championship Match
(Champion) Alexa Bliss vs. Mickie James
You know, we're stuck in a damn time warp. Arguably one of the greatest female superstars in WWE history is being bullied. Only this time, it's not her damn weight (Piggy James, anyone?), it's her age. This almost feels like Mickie's last stand. From SHIMMER and NXT Takeover last November to now. And yet, the bully holds the cards.
Alexa has proven to be the class of the roster on the microphone. But in the ring, Mickie schools her. The bully would usually get their comeuppance at some point, but WWE doesn't seem to like that (Hi, Bayley.) As much as I would love one last run for her, I just don't see it happening. It honestly makes little sense. Especially considering who waits in the wings. – Patrick Ketza
Winner AND STILL CHAMPION: Alexa Bliss
Other Staff Member Predictions: Everyone else also picked: Alexa Bliss.
MAIN EVENT: Tables Ladders and Chairs Match
5 on 3 Handicap Match: Seth Rollins, Kurt Angle & Dean Ambrose vs. Braun Strowman, The Miz, Kane, Cesaro & Sheamus
Roman Reigns is one of the two people removed from the show due to the disease outbreak in the lockeroom. So, WWE makes a massive change to the event, by adding RAW General Manager Kurt Angle to the match. This would be the first time Angle has wrestled in a WWE ring in 11 years. Although, I'm sure many would wish Angle's first match back was under different circumstances. However, this works out because Angle can play the hits and not have the pressure of delivering in a one on one match. This also allows WWE to test Angle's fitness in the ring, as well as crowd reaction too.
As far as everyone else, expect big things from Braun Strowman. Probably throwing Ambrose and/or Rollins through a table. Kane I'm sure Chokeslams someone. While also being there to take the pin. The Bar and Rollins and Ambrose should have a great series of interactions with weapons included. The end result though is the same, with or without Reigns, It's a 5 on 3 situation with the babyfaces up against it. So, Ambrose, Rollins and Angle get a win to send the fans home happy at the end of the night. – Sean Garmer
Winners: Angle, Ambrose & Rollins
Other Staff Member Predictions: Robert Taylor: Miz's Team. Liz & Patrick: Angle, Ambrose & Rollins.
Farewell For Now
Well, this concludes our look at WWE TLC 2017. If you need more WWE TLC 2017 Predictions, be sure to check out Gary Vaughan, Sean, and Paul in audio form on the latest Wrestling 2 the MAX podcast.