2018 in video games is best surmised in one word, consistency. At any point in the year, there was always a really good game available to keep players busy. It did not take long for games such as: Celeste, Monster Hunter World, and Dragon Ball FighterZ to move the masses in different ways. This consistency continued throughout the year with games from both AAA and Indies captivating the conversation. Into the Breach, God of War, Return of the Obra Dinn, Marvel's Spider-Man, Red Dead Redemption 2 just naming some of the great games. This kept up all the way until the end with Super Smash Bros. Ultimate and Gris as well.
It was a literal non-stop barrage. Any time you could say "oh, this is the time I can catch up on my backlog." Nope, here comes another stunner like Dead Cells or Tetris Effect to keep your attention on 2018 games instead. This isn't even including the power of games that just keep going year after year (more on that in a bit).
2018 Gaming Year in Review
Perhaps 2018 in gaming wasn't a stack of powerhouses like 2017. However, you could easily make the case that the 2018 slate beats it in the sheer breadth of wonderful titles which released. It is incredible how much variety 2018 gave gamers. Sadly in making a list, we could only include a certain number of titles. However, you could easily replace it with an entirely different list and still have tremendous games on it. This is what made 2018 such a great year for games. There was so much available, it was impossible to play them all. Hopefully, everyone got to play at least some of them.
The Tale of Fortnite And the Power of Ongoing Games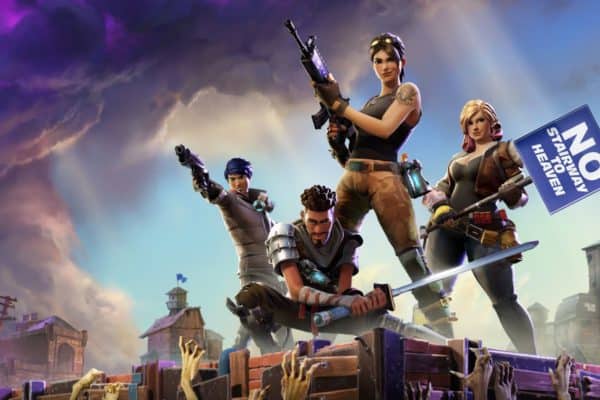 It's crazy to think that this time a year ago, PLAYER's UNKNOWN Battlegrounds known more colloquially as PUBG, was the talk of the town. It won Game of the Year awards, had journalists questioning "do Early Access games count as released games?" and it popularized an entire genre of gaming, the Battle Royal. PUBG had just released on Xbox One and PlayStation 4 owners were clamoring for it as well. Then came a game called Fortnite that had already released earlier that year as a fully paid game focusing more on story and construction. However, it was sort of just languishing and not getting the attention Epic Games wanted. Quickly, the studio capitalized on the popularity of PUBG and released a free-to-play version of the game called Fortnite: Battle Royal. Suddenly Fortnite exploded in popularity and it became the game to download and play on PC and consoles.
2018 was an even bigger year for Fortnite. It was ported seamlessly to mobile and the Nintendo Switch. Children all over the world became hooked on the game and its emotes even got them in a bit of legal trouble. Fortnite was just always in the stream of consciousness in 2018 for some reason or another. The amazing thing about Fortnite is how much the team at Epic continues to iterate and improve the game. They just keep announcing new seasons and giving players a huge stream of content to enjoy. They even got Sony to drop their restrictive Cross-Play guidelines and become the first game to truly go online across all platforms together. Perhaps the most surprising thing is how Epic took this incredible success and turned it into a positive for the gaming industry. Towards the end of 2018, Epic announced its own storefront called the Epic Games Store. They instantly made Valve and Steam take notice with their 88-12% profit share, (The 88 percent is the developers take of profits compared to Epic's 12 percent) and exclusive games. This went even further by promising to give any developer the opportunity to use their cross-platform tools and other things throughout 2019.
If you had to pick one thing to define 2018 in gaming, it would be the movement towards ongoing games. So many of them continued to succeed or grow exponentially even stronger. Overwatch successfully started an entire league modeled after professional sports and they have Season 2 starting soon in 2019. Tom Clancy's Rainbow Six Siege just keeps thriving, gaining new content, and selling copies. The game was consistently in the Top 10 of the monthly NPD sales charts. Niantic really beefed up Pokemon Go adding trading and PVP battles, which take it even closer to becoming a fully fledged Pokemon game. Blizzard's Heroes of the Storm did receive some negative attention when it had its E-Sports cut unceremoniously and its development updates lessened. Aside from that sad news, 2018 proved on-going games are here to stay and may only continue to thrive in the coming years as we head into another new console generation.
Sony
When it comes to the "Big 3" there's no doubt that Sony "won" 2018. Things started rather early in mid-spring with the release of God of War, which quickly became the game everyone was talking about. It eventually earned most of its banter with numerous awards, but it truly showed that singleplayer games are still very much alive and that Cory Barlog and Sony Santa Monica were leading the way. David Kage put another one of his story-driven titles out Detroit: Become Human questioning how a gamer should feel about the lives of robots and other deeper meanings that either resonated with you or not. Insomniac Games also released Marvel's Spider-Man in the fall. Giving fans of the web-slinging hero all kinds of nostalgia vibes to another Spider-Man game released long ago. While at the same time showing you can still make great super-hero games. These tent poles helped Sony in racking up even bigger sales numbers for the PlayStation 4. As of this writing, using an infographic published by Sony, the PS4 has sold over 86 Million units to date and leads the Xbox One 2 to 1 in sales.
The PlayStation VR also had a breakout year with a fantastic lineup of games that helped finally give people a big reason to check out the system. In fact, for the holidays Sony took advantage of this and released two different bundles for it. One of them featured two of those standout games in one box. Moss and Astro Bot: Rescue Mission. While the other bundled the Move controllers along with Beat Saber and Borderlands 2 VR Those games along with the aforementioned Tetris Effect, (which can be played without VR), and Firewall: Zero Hour helped usher in a feeling of belief in the PSVR. Something that was certainly on the outskirts of the conversation until 2018. On a personal note, the combination of the great games and the lower bundle prices pushed both Marc Morrison and me to each buy a PSVR bundle. So, we now have three members of the staff with a PSVR headset.
However, it was not all roses for Sony in 2018. Aside from the indecisiveness towards cross-play, and the weird launch of their PSN name change policy, Sony also released the PlayStation Classic. For various reasons, the mini console was not well received, but the biggest factor was the haphazard way it was all put together for the $100 price tag. This left a sour taste in many gamers mouths and led to many pre-order cancellations. In fact, Sony quickly lowered the price of the system to $60 as a make good.
Overall though, Sony can look back at a tremendous year. While also quickly looking towards the future with the next console generation looming and an impending PlayStation 5 announcement seeming inevitable.
Nintendo
Compared to their explosive year in 2017, Nintendo's 2018 was a relatively quiet one, until November and December when they went into a rolling boil to end the year. Nintendo focused on releasing more remastered Wii U ports such as: Donkey Kong: Tropical Freeze, Bayonetta 1 & 2, and Captain Toad Treasure Tracker to start the year. While the surprise remaster came from Square-Enix bringing their beloved Nintendo DS game The World Ends With You to Switch in the fall. They did have one early original release in the form of Kirby Star Allies as well.
The Nintendo 3DS big releases also featured ports with Luigi's Mansion and WarioWare Gold. They did have Detective Pikachu, which made waves again once the movie trailer based on the game released later in the year. Ultimately though, the 3DS is certainly in its swan song but it is nice to see Nintendo still supporting it not only with big ports but dual releases like the aforementioned Captain Toad and Sushi Striker: Way of Sushido too.
A lot of Nintendo's year was also spent testing the mettle of the adage "please put that on Switch" or "I hope that comes to Switch" and then watching people flock to a game once it did. This really benefited indie titles and even a third party exclusive Square-Enix JRPG in Octopath Traveler. Octopath Traveler brought back the nostalgia of the great Super Nintendo RPG's, with impressive sprite work and music to match. The game sold more than a million copies and received heaps of praise during the summer months.
Nintendo also released a unique and interesting thing they called Nintendo LABO. Totally intended as something for kids to do with each other, an older adult, or parent, you constructed things like a fishing pole, a racing wheel, a piano, or even a big robot. Although the games included with these cardboard contraptions were basically glorified tech demos.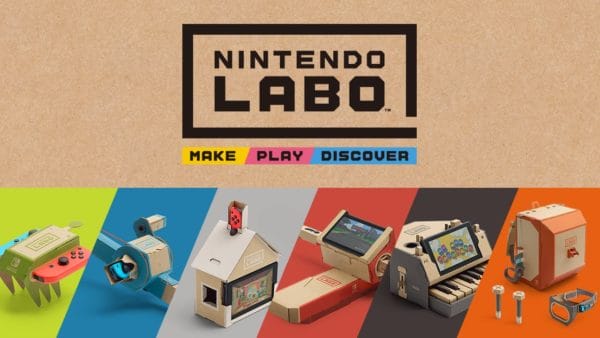 Along with Octopath in the summer was Mario Tennis Aces and later on the return of a fun Nintendo franchise in Super Mario Party, which both games seemed to be very divisive. Either people really loved them, or they did not think they lived up to past series entries.
Finally, the holiday months arrived and with it came the release of their two biggest games. Pokemon: Let's Go Pikachu and Eevee and Super Smash Bros. Ultimate. Two games trying to grab at those nostalgic heartstrings, while also bringing with them something new as well. These two games spurred the Switch into huge sales numbers to end their year on a great note. Smash Bros almost immediately became the highest selling Nintendo Switch game ever.
2019 may prove a very interesting year for the Big N with some major titles due out and a possible Switch 2.0 in the works as well.
Microsoft
Microsoft took a much more forward-looking approach to 2018. They did have a few games come out this year with Sea of Thieves and State of Decay 2 not lighting the world on fire. While, Forza Horizon 4 certainly proved it deserved in the award conversation.
Microsoft announced at E3 2018 that they were already working on next-gen and to go along with that, announced new studio acquisitions, and even started a new one. Bringing aboard seven studios in total in 2018, and there may be more coming in 2019 possibly as well.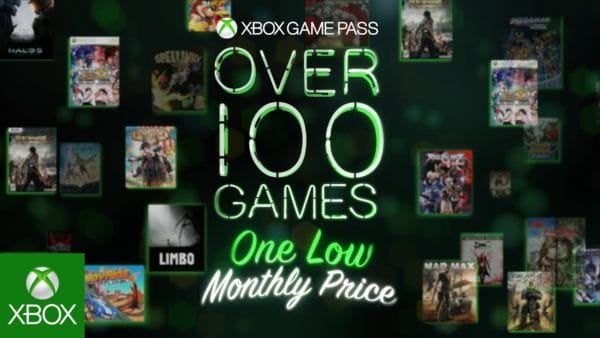 Their other major focus this year was on bolstering Xbox Gamepass. Choosing to release a game day and date with a streaming service can be a risky decision, but Microsoft made the commitment and it paid off for them. They also continued adding more games each month from third parties, indies, and their own back catalog too. Gamepass has truly become one of the Xbox's pillars to how it distributes games. Even bringing the service to PC in hopes of attracting more subscribers.
Lastly, Microsoft also pushed its Microsoft X-Cloud a streaming platform that lets gamers play their favorite Xbox games not just on their consoles, but also on their PC's, mobile phones, and tablets. Microsoft isn't the only big company doing this kind of thing, as Google also has something similar in the works too. However, it just continues to show that Microsoft is taking a much different approach to gaming than in the past.
Let's Talk Indies
I kinda said this in last year's article, but somehow 2018 topped it. What a year for indie games. Right out of the gate Celeste had everyone buzzing about its platforming gameplay and its even more touching story. Subnautica, the aforementioned Into the Breach, and the totally endearing Minit released early in the year. Then, came Yoku's Island Express having you play pinball in a weird way. Moonlighter, which probably deserved more love than it got, has you dungeon crawling to bring back items to help keep up your shop and your town. Also, perhaps the most tear-inducing story of the year, Florence released on Mobile as well.
August alone saw five standout titles release in the month. Dead Cells, Overcooked 2, The Ninja Gaiden nostalgia romp The Messenger, Juan Aguacate returned in Guacamelee 2, and the super funny and delightful Donut County.
In the fall months, along with the big titles released great games like Return of the Obra Dinn, The Missing, andGristoo. This doesn't even include the third party games that didn't get a spot on our list, but still made some kind of impact this year. 2018 truly was a great year for games.
25 Best Games of 2018
Final Introduction to the Article
The list of 25 games was compiled by taking nominations from each member of the Games staff. Those votes helped make the initial Top 25. Using what you see directly below.
These types of games were disqualified from being voted on: NO remasters, remakes, straight ports, glorified ports or collections were allowed.
The following is how the staff voted based on how many played a certain game and enjoyed it enough to put it in Top 25 consideration. * The games with links are reviews for the game. *
Games That Received One Vote: Dragon Ball FighterZ, Red Strings Club, Florence, Xenoblade Chronicles 2: Golden Torna Expansion, Destiny 2: Forsaken Expansion, Sea of Thieves, Ni No Kuni 2: Revenant Kingdom, Jurassic Park World Evolution, The Messenger, Return of the Obra Dinn, Unravel 2, Moss, Mario Tennis Aces, Super Mario Party, Yakuza 6: Song of Life, Astro Bot: Rescue Mission, Hitman 2, Beat Saber, Megaman 11, Call of Duty: Black Ops 4, Strange Brigade, The Missing.
Games That Received Two Votes: Celeste, Into the Breach, Dead Cells, Overcooked 2, Dragon Quest XI, Just Cause 4, Persona Dancing 3 and 5
Games That Received Three Votes: Pokemon Let's Go, Tetris Effect, Forza Horizon 4, Octopath Traveler, Vampyr, Monster Hunter World
Games That Received Four Votes: Marvel's Spider-Man, Shadow of the Tomb Raider, Assassin's Creed Odyssey
Games That Received Six Votes: Super Smash Bros. Ultimate, Detroit: Become Human
Games That Received Seven Votes: God of War, Red Dead Redemption 2
Then, I and three others did a special Video Games 2 the MAX podcast to discuss, debate, and make the ultimate final list that you see through the article. If you'd like to listen to said podcast, you can do so directly below.
Finally, after more consideration, some changes were made one more time to the final list below.
Special Note
One last thing I'd like to mention is that the staff may be small in number, but they did a lot of great work in 2018. However, there is no central office for everyone to get together and play games. Therefore, be aware that the voting list above and the final list below, reflects what the staff has played on their own time, mostly through purchases made by themselves. Since only one person gets the actual review copy. So not everyone may have played the same games.
Even then, there are games on the list that we don't have reviews for, or even that a bulk of the staff played. It is extremely difficult to attempt to respect staff votes. While also trying to strike a balance in what ultimately comes down to a subjective format. However, when doing the podcast, we ended up going with respecting the staff vote, more often than not. So, hopefully, this reads and encourages exactly what is meant. A celebration of new games released in 2018. – Sean Garmer
* Editor's Note: Please be aware that the written blurbs are the thoughts and words of the specific writer. They do not reflect the thoughts of the rest of the staff, their thoughts on these games, or W2Mnet.com as a whole. *
25. Beat Saber
Developer and Publisher: Beat Games, Hyperbolic Magnetism
Platforms: PlayStation VR (PS4), HTC Vive (PC)
Release Date: May 1, 2018
The only big negative about the game is its soundtrack. It is full of techno and hip-hop from people probably you've NEVER heard of. If you can get by that though, the game is great. It tracks my movements extremely well with the camera and Move controllers, while also making good use of VR. You'll have to shift your body to avoid hazardous walls and reach certain hard to reach blocks as they speed toward you. Plus, I just like it when you move your controllers together so the sabers touch, they spark and vibrate like a lightsaber would. If they could somehow incorporate the song scanning tech from Audioshield so a player could input any song and the game could build a custom level based on it, Beat Saber would be one of the best games in VR ever. – Marc Morrison
24. Overcooked 2
Developer and Publisher: Ghost Town Games, Team 17
Platforms: Nintendo Switch, PlayStation 4, Xbox One, PC
Release Date: August 7, 2018
Sure, you could easily say "well this is just more Overcooked." And? What's wrong with that? It's such a fun game. Overcooked 2 adds throwing food to the mix, which brings about its own highs and lows. Sometimes a great last-minute throw can be what gets you the third star, or it can go absolutely wrong and lead to disaster. Either way, it improves what was already a very fun party game. This mechanic is further tested with dynamic kitchens that can change on the fly. Also, OC 2 adds online multiplayer making this the definitive way to play this chaotic cooking masterpiece.
Although, if I can make a recommendation, Overcooked is still a dish best served with at least one other person playing on the same console. Yes, communicating through voice chat can lead to some great moments. However, there's nothing quite like experiencing the delight or distraught of a success or a failure with another person alongside you. I can guarantee it is one of the few games released in 2018 where you might experience both in the same play session. – Sean Garmer
23. Persona 3 Dancing in Moonlight/ Persona 5 Dancing in Starlight
Developer and Publisher: P-Studio, Atlus & SEGA
Platforms: PlayStation 4, PlayStation Vita
Release Date: May 24, 2018 (Japan), December 4, 2018 (Global)
Take two of the best soundtracks in the history of video games, and make a terrific rhythm game out of them. It's a concept Atlus knows all too well, as they did it previously with Persona 4, turning it into Persona 4: Dancing All Night. Since the Persona 4 title was only released on PS Vita, they did a very smart thing and packaged all three games together into a collection. However, due to making two games at once, the P5 and P3 titles feel like they were meant to be bought together.
Whereas the Persona 4 title has its own Visual Novel story mode, the other two do not. Instead, they feature similar conversation trees which unlock outfits in the game. So this is why the Persona 3 and Persona 5 titles are put together here because they feel like two half games. All that being said, both games provide a very fun yet challenging way to interact with your favorite characters and enjoy some awesome music along with them. These games also got me super into everything based on Persona 3 and Persona 4, as Persona 5 was my first introduction to the series. If you enjoy rhythm games and love Persona music this is a no-brainer. – Sean Garmer
It is Persona music in a rhythm game. I've actually only really dug into the Persona 5 game, I just like the characters and music more for it, but it's great. The remixes on the classic songs do the soundtrack justice. I'm not great at the actual gameplay part, I can do "alright" but I doubt I'll ever master the button combos well enough to pull off an amazing sequence. I just like that the games came out here (with Persona 4 Dancing, if you got the special edition) and I'm able to play them anytime I want. – Marc Morrison
22. Gris
Developer and Publisher: Nomada Studio, Devolver Digital
Platforms: Nintendo Switch & PC
Release Date: December 13, 2018
A short beautiful puzzle platformer starring a woman who's not only lost her voice but even her will to walk. Gris is a captivating experience that wants you to understand the main character's grief as you move her through an ever-changing world. It begins as this grey sad environment. But by discovering more colors and special moves the world around Gris brightens signifying the passage of different emotions. The puzzles also react to these emotions and change as she walks, runs, or jumps through them. Helping her reach higher platforms or find collectibles. The entire game feels like you are walking through a living painting, imploring you to keep going with Gris on her journey. Although it may not challenge you much from a gameplay perspective, it certainly sticks with you long after reaching the ending screen. – Sean Garmer
21. Moss
Developer and Publisher: Polyarc
Platforms: PlayStation VR (PS4), HTC Vive (PC)
Release Date: February 27, 2018
Moss makes me happy to own a PlayStation VR headset. The player is technically a faceless guide helping an adorable mouse named Quill on his journey. Once you move an object or slow down something, control is given to Quill to try to figure out the puzzle. The game also combines some light combat and even a literal storybook tale where you turn the pages. Moving Quill through the environment feels good and the world itself is lush with so much to look at. Although the game could be ported to consoles without VR it wouldn't feel as special. Moss is a game that goes to show that you can have a console quality experience in VR. – Sean Garmer
Using VR, take a storybook and try to turn it into a game while also keeping elements of a storybook. That sounds like a recipe for a disaster. However, Moss makes it work and subsequently winds up a must-have PSVR game. Not only does the game have a unique playstyle, but it is also visually beautiful and has a great story that keeps you entertained from beginning to end. Moss is a game that needs a sequel for the PSVR and I hope that it gets one. – Daniel Anderson
20. Octopath Traveler
Developer and Publisher: Acquire & Square-Enix, Square-Enix
Platforms: Nintendo Switch
Release Date: July 13, 2018
Octopath Traveler is a loving ode to the Super Nintendo RPG's of yesteryear. With beautiful 2D character sprite work smashed in front of 3D modeled buildings and backgrounds. Not to mention, a soundtrack that features numerous callbacks and flourishes from that era. It also sets itself apart from the Chrono Trigger's and Final Fantasy's with its battle system and solitary characters. Octopath is a joint production from Square-Enix and Acquire featuring some of the talent behind the Bravely Default games. Octopath uses the Bravely Default boost system to great effect. Letting players choose when they want to go all-in for a powerful attack. Providing a nice bit of strategy in enemy confrontations.
Perhaps its major flaw is how the developers chose to tell the story. Separating the eight main characters into their own chapters. If you want any of them to progress and truly gain good experience, you must continue to complete their stories. Some of these stories are very interesting. While others are more of a slog to go through. The bigger issue is that except for in boss battles and an endgame dungeon (that you only see after playing 80-100 hours) the eight characters are kept totally separate. They also hardly communicate or even acknowledge each other. Something that just didn't jive with me. Ultimately, I enjoyed Octopath a lot, its battle system is super fun to use and I loved the music too. Personally, I hope if we a return to the series in the future, the party can be a bit more cohesive. – Sean Garmer
If only there was a "best diorama" game, then Octopath would clearly win it. I enjoyed playing Octopath Traveler but I didn't finish it or even get too deep into it. This year was a non-stop barrage of games and because I didn't have to review it I bought it, played it for a few hours, then got back to playing games to write about them. It's a shame since the game is beautiful and unique looking, the soundtrack was decent, and the battle system did have some clever twists on the traditional turn-based combat of yore. – Marc Morrison
19. Yakuza 6: Song of Life
Developer and Publisher: SEGA
Platforms: PlayStation 4
Release Date: December 8, 2016 (Japan), April 17, 2018 (Global)
As the resident Yakuza expert (God knows how I got that title), Yakuza 6: Song of Life is a pretty solid farewell to the Kazuma Kiryu character. It's an interesting departure for the franchise, it eschews a lot of the baggage from the earlier games to good and occasionally bad effect. What works though is the revamped fighting system, the Cheers-esque mini-game, and breaking the in-game economy by doing battle against some evil New Japan Pro-Wrestling wrestlers in a simple mini-game. SEGA certainly left the Yakuza games on a high note. – Marc Morrison
18. Astro Bot: Rescue Mission
Developer and Publisher: SIE Japan, Sony Interactive Entertainment
Platforms: PlayStation VR
Release Date: October 2, 2018
Astrobot: Rescue Mission uses a Sony mascot formerly of the free VR Playroom in an impressive and charming way. The setup is simple. You control one Astrobot and are charged with finding all the other Astrobots that get scattered across various worlds. There's usually eight or so in each level and they could literally be anywhere in it. Sony Japan did a wonderful job making use of VR here. You'll have to quickly learn to look around in all sorts of angles, including at times doing a total 180 and look behind you, which let me tell you isn't great for your neck. Aside from the periodic minor inconvenience, Astrobot is a sweet and fun experience. Certainly one of my favorites of 2018.
There is light combat but the purple enemy bots are merely there as window dressing. The actual difficulty is figuring out how to get each Astrobot. Some of them are up high or down low in secret areas and you can easily miss them. Thankfully, when you finish a level the game lets you know how many Astrobots you nabbed. Detailing clearly if you missed any or not. There are also coins to collect throughout levels. Not to mention, secret chameleons are hidden in each level as well. Collecting the chameleons opens up enjoyable bonus levels. Unless you just absolutely hate platformers, no game does a better job at selling the PSVR to someone like Astrobot does. – Sean Garmer
Astrobot is another PSVR standout released this year that helped convince many people that VR wasn't just a fad. Astrobot is a great game that shows just how well platformers can work in VR. The main character choice was a great decision and I could see this little robot becoming a mascot for PSVR. The game is a platformer that entertains from beginning to end and certainly keeps you from being bored playing it. In fact, I kept coming back to it again and again throughout the holidays. – Daniel Anderson
17. Into the Breach
Developer and Publisher: Subset Games
Platforms: PC & Nintendo Switch
Release Date: February 27, 2018
One of 2018's biggest surprises is Into the Breach. Combining Mechs, bugs, city protection, and chess into one strategy game. The conceit of Into the Breach turns most strategy games on their heads. Instead of just brute forcing through a stage, you have to immediately think defensively because you already know what the enemy will do before each turn. Your job is to figure out how to stop anything bad from happening. In this process, you may destroy enemy units. Ultimately though, you are trying to save a city from destruction.
Into the Breach is not for everyone. It is at times brutally difficult and can confuse even the most hardened strategy game player. This is because although you know an opponent's moves, due to the city protection mechanic, you have to account for other variables. "Oh, I can kill the enemy on this turn, but if I do it with my unit that's closest to it, I'll also smash him into the building near him." These type of decisions can affect you long after winning this one battle. So, literally, you could be sitting there for 20 minutes thinking about one move. But all that thought is totally worth it when you make the right call. Even when you make the wrong decision, you can learn from it. If you are a patient type of gamer that likes a challenge, give Into the Breach a shot. – Sean Garmer
I wish I had the experience of playing Into the Breach as others had. To hear other people talk about it, it is easily one of the best games of the year, a deep and complex strategy game, or some new-fangled 4D chess. Back in my day, chess was played on a 3D board like in Star Trek: The Next Generation and we liked it! I have beaten Into the Breach but I didn't have a lot of fun doing so. If you divorce yourself from the time travel mechanics, it's a somewhat simple strategy game with a lot of "don't let this building get blown up" mixed in. In strategy games, I like to go on the attack and not on the defense, so that may be why it didn't quite click with me. – Marc Morrison
When I heard that the group behind FTL were developing a turn-based Mech game, I was excited. I loved the challenging nature of FTL and I love mech games. When I got to play Into the Breach I was greeted with what I expected. A very challenging game that requires the ability to think outside the box to be able to pass the various levels. Even when you complete the game you get the ability to use new mechs that have different abilities. It's easily a game that you can play over and over and is still challenging each time out. – Daniel Anderson
16. The Messenger
Developer and Publisher: Sabotage Studio, Devolver Digital
Platforms: Nintendo Switch & PC
Release Date: August 30, 2018
In a year that saw several wonderful platformers release, none showed more love to its predecessors than The Messenger. Sabotage Studio took what gamers love about Ninja Gaiden iterated on it, and then added an extra layer on top of that. Honestly, they could have just made the entire game 8-bit and it would probably have received the same amount of love. However, the developers took it a step further and six hours into the game added a time-traveling twist that turns The Messenger into a 16-bit Metroidvania. Making it where not only do you backtrack to get through levels, but you can also switch between 8-bit and 16-bit at any time. It is a great mechanic that works extremely well in both design and execution.
However, none of that would matter if what's around the mechanic wasn't just as good. The levels each have their own elemental theme, music, and challenges. While some even have unique monsters as well. Bosses escalate in difficulty and are satisfying to figure out and destroy. Plus, there's a skill tree, a hilarious shopkeeper that tells the most ridiculous stories, and a silly demon who steals coins from you, when you die. The best part is that the game is always fair. Nothing feels punishingly hard like Ninja Gaiden does. This isn't to say that The Messenger isn't difficult, because it is, but I always felt like dying was my fault. What stands out the most about The Messenger aside from its fantastic chiptune music, is how the developers decided it wasn't just enough to recreate an old favorite. They took the formula and made it better. Not something you can say for every game out there. – Sean Garmer
15. Dragon Quest XI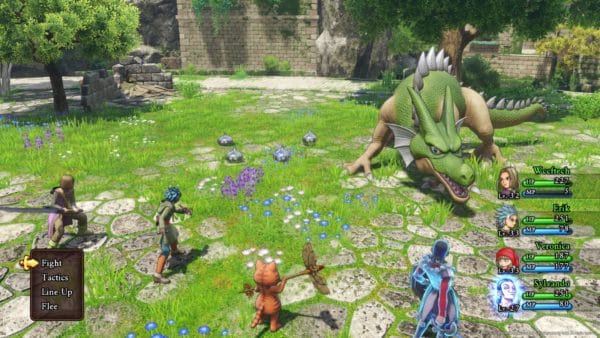 Developer and Publisher: Square-Enix
Platforms: PlayStation 4, PC, Nintendo 3DS (Japan only), Nintendo Switch coming 2019
Release Date: July 29, 2017 (Japan), September 4, 2018 (Global)
If you enjoy old school RPG's, Dragon Quest XI is as old school as it gets. While Square-Enix iterates and changes what it means to play a Final Fantasy game with each release, they do none of that with Dragon Quest. In a year that was a bit thin for great traditional RPG's, Dragon Quest XI is a shining beacon. If you excuse the torrid soundtrack selection, which is a huge letdown, the rest of the game is great. The story is your traditional fantasy fare where the main character is the next royal savior who's hidden away in a small town. Only for the wrong people to find out his lineage, destroy his hometown, and send him on a quest to rid the world of this evil. He's joined by a vibrant and eclectic cast, which are well voiced and given entertaining dialogue by the localization team. Although, if you hate British accents, this may not be the game for you.
Everything in Dragon Quest XI just feels good. The turn-based combat is satisfying and the Pep Power special attacks are both cool and amusing at once. Legendary animator Akira Toriyama not only did a great job with the main cast, but he also breathed life into all of the monsters. There's a lot of care given to them, even in how they first appear on the battle screen. The biggest change is that the overworld is now populated with monsters, removing the random encounters of yesteryear. Something all old RPG's should do at this point. This gives the world a much more lived-in feeling. Helping make the 80-100 hour experience much more tolerable as well. The only drawback is the game is a bit on the easy side. Thankfully, the game does have options to make the battles go by faster. But if you enjoy those long JRPG's, you won't find a better one this year than in Dragon Quest XI. – Sean Garmer
14. Pokemon: Let's Go Pikachu & Eevee
Developer and Publisher: Game Freak, Nintendo
Platforms: Nintendo Switch
Release Date: November 16, 2018
Pokemon will always have a special place in my heart. It was the series that introduced me to and at the same time cemented my life-long love of JRPG's. I'll never forget my Grandparents getting me the last copies available of both Pokemon Red and Blue at our local Toys R' Us. I played both games for hours, even hiding in my closet on school nights to play it. So anytime I can go back to Kanto and relive those days is fine by me.
I'll admit I'm also the target audience Nintendo was aiming at with Pokemon Let's Go Pikachu & Eevee, an old Pokemon fan who also has a child and is ready to go on a nostalgia-filled trip down Pocket Monster memory lane. Having my daughter with me to high-five and jump and down with as we experienced the sheer joy and absolute sadness that is catching Pokemon is priceless. It is a testament to Game Freak that they figured out the perfect way to incorporate the Pokemon Go catching mechanic into a core Pokemon game. I honestly hope we are given this as an option with the Generation eight Pokemon title releasing at some point in 2019.
However, what makes this Pokemon title special is that it is the first time a core Pokemon has the creatures on screen for everyone to see. The previous games relied on random encounters where you just walk through the grass and they suddenly attack you. Pokemon Let's Go changes that. Making it where you choose which Pokemon to catch and which ones you'd rather leave alone. Although you are rewarded for catching multiples of the same Pokemon if you so wish. Each Pokemon is animated amazingly well and even given their very own walking animation if you choose to have one walk behind you during the journey. There's just so much love given to the recreation of Pokemon Yellow that it is so hard to not get engulfed in it. Everything from the towns to the trainers, gym leaders, and battles all have a different life to them you just don't get in the previous Pokemon games.
I also have to mention how special the developers made Pikachu and Eevee feel. They truly are like having a pet that is with you every step of the way. Pikachu and Eevee are totally adorable and the way they animate so many special scenes and moments with them is very touching. Sure, this game is much easier than previous Pokemon titles. The grind isn't as heavy. But sometimes it is ok to step back and appreciate all of the little things. Whether this is your first Pokemon game, or you've played them all, Pokemon Let's Go is worth playing on its own. – Sean Garmer
While at first glance Pokemon Let's Go appears as a simple remake of Pokemon Yellow. However, there are enough changes in the way the game works to consider it a completely different game. The most obvious change is the appearance of Pokemon as you are traveling around on the map so you can choose if you are going to try and catch them or not. This opens up a lot more mechanics for catching Pokemon such as combos. Overall, this would be a great game to introduce someone to the Pokemon series since it is more forgiving than the other games. It is also important to note that Let's Go also connects with Pokemon Go allowing for transferring Pokemon between the games. It is definitely worth picking up if you are a fan of the Pokemon series, or are looking to give the series a shot. – Daniel Anderson
13. Dead Cells
Developer and Publisher: Motion Twin
Platforms: PC, PlayStation 4, Xbox One, Nintendo Switch
Release Date: August 7, 2018
Dead Cells on the surface looks like a game you have seen before. Here comes another indie Metroidvania. The distinct element put in by Motion Twin's is that it's a Roguelte. Meaning if you die, you start all over and lose pretty much everything. However, Dead Cells doesn't just want you to get better on each run. It wants to consistently change how you play it. The game has random generation so while it begins on one set path, it quickly changes causing you to be prepared or die. Trust me, you will die. Although not all is lost, if you collect cells on your journey, you can use them to buy different weapons. Meaning there's a bigger chance they drop on your next run. Hopefully, inching you ever closer to the end.
Along that journey you encounter countless monsters you must slice and dice. While also making decisions as far as opening chests and taking divergent paths. If the hordes of enemies don't kill you, one wrong choice just might. Dead Cells is punishing, perhaps a little too much. But each run keeps you on your toes and you learn a little more about what works, and what doesn't work about your loadout. Similar to another game I discussed on this list, Dead Cells is for gamers that are patient and want to get better as they go. If you keep going, it rewards you with great combat, fun weapons, sweet music, and a truly special experience. – Sean Garmer
The thing I appreciate about this game the most are the visuals. It has a somewhat simple look but there is a lot of detail in the animations and what is going on that some people may not notice. Also, the music is good. As for the gameplay, they did successfully create a hybrid Metroidvania and Roguelite game, giving you random levels each time to play but with some permanent upgrades to make the experience easier or to unlock even newer paths as you progress. The combat is also excellent, you are always in control and if you get hit or die it is your fault. The ending is a little sparse, but getting there is a gratifying experience. – Marc Morrison
12. Dragon Ball FighterZ
Developer and Publisher: Arc Systems Works, Bandai Namco
Platforms: PlayStation 4, Xbox One, PC, Nintendo Switch
Release Date: January 26, 2018
You could certainly argue there are drawbacks to Dragon Ball FighterZ if you are a hardcore fighting game fan. It is very cool that the story mode is one unique to the game, but inching your way through it is very taxing by the end. The fighting system is not difficult to understand and combos aren't a sea of button presses either. However, for the casual audience and fans of the Dragon Ball Z or Dragon Ball Super animes just looking for a great game to play, this is the best Dragon Ball game ever made. There's a lot of love given to the character animations, special attacks, and even in adding a special character for the story mode. Anyone can pick this up and compete with friends Marvel vs. Capcom style as well. Arc System Works has a ton of experience in the fighting game genre, and it shows in playing this game.
What stands out most about Dragon Ball FighterZ is the impact it had on gaming in 2018. It broke all sorts of records in being requested for fighting game tournaments. To the point where tournaments that didn't include it got a lot of backlash for it. Bandai Namco also supported it for the entire year with DLC. Not to mention, it completely overshadowed Bandai Namco's more historic franchise Soul Calibur, which also released its sixth installment in 2018. DB FighterZ may not go down in the annals of time as a historic game, but it will certainly be a staple of fighting game tournaments for years to come. – Sean Garmer
It's an Arc Systems Works games with characters people actually give a damn about! Just kidding. From a gameplay perspective, it's Marvel vs. Capcom 2 mixed with the usual Arc gameplay with flashy combos and one-hit kill maneuvers. However, there is such care and attention to detail in the game, that I can't help but be impressed. Also, this game does the Guilty Gear Xrd thing of being a 3D game just on a 2D plane, so it is gorgeous in how it looks and animates. The story mode goes on for WAY too long but the core fighting system is deep and rewarding. – Marc Morrison
11. Forza Horizon
Developer and Publisher: Turn 10 Studios & Playground Games, Microsoft Game Studios, Also on Xbox Gamepass
Platforms: Xbox One & PC
Release Date: October 2, 2018
If having access to hundreds of games in one place doesn't draw you in to Xbox Gamepass, Forza Horizon 4 certainly will. This is much more than flashy cars and cool moments. Forza Horizon 4 nails the arcade racer in a variety of ways. Firstly, it has incredible scenery based mostly on Scotland. It is absolutely breathtaking to look at some of the famous buildings and compare them with their real-life counterparts. Playground Games did all of these big monuments justice for sure. The game also uses a slot machine mechanic to dole out cars in abundance. They could have easily filled this section with obtrusive microtransactions or even go the loot box route, but they didn't. While you do earn money from completing challenges and races, you don't necessarily have to spend it on new vehicles.
The changing seasons mechanic is not new in the series but is for a base game. When you see it happen in front of you, it is certainly something to behold. But I mean, let's be real, all of this is window dressing for many players. What you want to do is go racing. Forza Horizon 4 just feels so good to play. Honestly, it is hard to describe in words. One minute you'll be roaring through, a set piece happens, and then you keep on going and it all feels seamless. I'm not a racing game person, but it only took me a few races in Forza Horizon 4 to keep me glued for hours. Once it hooks you, you'll keep wanting to keep coming back for more. Part of me still can't believe that you can play such a great game for $10 with Gamepass. – Sean Garmer
10. Assassin's Creed Odyssey
Developer and Publisher: Ubisoft
Platforms: PlayStation 4, Xbox One, PC
Release Date: October 5, 2018
To be fair, I still think the "old" style of Assassin's Creed games are better. A better world, better stories, and somewhat better game mechanics (depending on the specific AC game), but Odyssey did at least do some rights when fixing Origin's wrongs. The combat is basically broken once you unlock a few specific skills and that goes for stealth. You actually unlock the "Warp Strike" from Final Fantasy XV, where you chuck your weapon at a guy then instantly run up on him to stab him. The fact you can chain this together like three times is hilarious. Kassandra (Alexios is for chumps) is a decent enough main character, but her motivations get fuzzier the longer the game goes on. Frankly, the biggest problem(s) of the game is its WAY too large for its own good and that the leveling system is busted, and not in a fun way. I really hope they spend a long time re-examining Assassin's Creed and getting it back to its roots but this wasn't a bad attempt. – Marc Morrison
9. Monster Hunter World
Developer and Publisher: Capcom
Platforms: PlayStation 4, Xbox One, PC
Release Date: January 26, 2018
Capcom finally did it. They took one of their biggest series, streamlined it, and made it mainstream. However, don't be fooled, this doesn't mean the challenges aren't there. They certainly are and there are still many quality of life changes Capcom could make for the better. Including its ridiculous cutscene and password system during multiplayer. All that said, Monster Hunter World is the most accessible Monster Hunter title ever. It takes things that used to be completely obtrusive and makes them much less so. Due to these changes, this became my first Monster Hunter game. I still feel like I have a ton of things to learn, but through trial and error, some reading, and death I've slowly gotten better.
More so than Into the Breach and Dead Cells, Monster Hunter World will test your patience like nothing else you'll play this year. It only takes a few bad choices and you'll find yourself wiped out by a monster. However, if you take the time to study attack patterns, find a weapon that fits your playstyle, and learn a monster's weaknesses, the next time you face it, you'll be better prepared for what lies ahead. To be fair, this is still a daunting undertaking for a newcomer. However, what sets Monster Hunter World apart is that the story mode actually teaches you some of these mechanics. So it is not just left on you to read a bunch of FAQs or Reddit posts.
Although, I'd still recommend not playing Monster Hunter World alone. Coordinating with a friend or another online player is still the way to defeat some of these gigantic beasts. There may not be a more satisfying multiplayer experience out there than when you and some friends take down a Kirin or a Rathalos. It is a very awesome moment to see all the hard work pay off. Outside of the gameplay, Monster Hunter World's environment and atmosphere are special. The monsters survive off each other in a very realistic way. Seeing a huge beast come and just devour a smaller one is not uncommon. Although it never ceases to be unsightly. The music also stands out, especially in heated moments when a battle is ratcheting up to a climax. Capcom also supported Monster Hunter World with free DLC drops and cool crossovers like the Final Fantasy XIV Behemoth hunt. All of these things together help make Monster Hunter World one of this year's best. And with the Monster Hunter World: Iceborne expansion coming in Fall 2019, now is a good time try it out. – Sean Garmer
This is the first Monster Hunter game for me and for many other people it seems. Especially, considering its Capcom's best-selling game ever. Take THAT, Tech Romancer sales! MHW doesn't make the formula different from the other games that much, you have to track the monster down, hit it with your big sword and then collect the body parts when you're done. Some of the more esoteric stuff is gone, like having to target monsters with paintballs or having a limited supply of whetstones but the game is still Japanese as all hell. Whoever designed the network/party system deserves a special seat in hell. Still, if you can get a group together you will have a blast taking down the big monsters. – Marc Morrison
8. Detroit: Become Human
Developer and Publisher: Quantic Dream, Sony Interactive Entertainment
Platforms: PlayStation 4
Release Date: May 25, 2018
I'm not going to say that Detroit: Become Human is a perfect game, believe me I know it has flaws. But for me, Detroit was a good game for two reasons. 1. Clancy Brown and 2. It was a futuristic world that I would want to actually live in. The world in which David Kage presents isn't ideal but it's better than what is going on now. But let's get back to my first point: Clancy Brown. Mr. Brown is a superb actor, giving it his all in everything he is in, and I really enjoyed his performance here. If you did like Detroit: Become Human I recommend you check out a show called Humans on AMC as it deals with similar concepts. – Marc Morrison
7. Return of the Obra Dinn
Developer and Publisher: Lucas Pope, 3909 LLC
Platforms: PC
Release Date: October 18, 2018
The term unique gets thrown around a lot. Many times concentrating on something you won't find in another piece of work or a specific thing in art that is different from another. Then there's Return of the Obra Dinn. Welcome to the most unique gaming experience of 2018. Developer Lucas Pope is no stranger to this nomenclature, as he also made another darling game called Papers Please. There's just something special about Obra Dinn. The way it takes such a mundane premise and makes it both thought-provoking and head-scratching at the same time. The way he blends old-timey visuals with just the right amount of sound. It all works together in a special blend that churns out a deduction game for the ages.

Seriously, Lucas Pope may have just started a genre all his own here. In Return of the Obra Dinn, you play as an insurance adjuster for the East India Trade Company. Set in the 1800s, you are hurriedly thrust onto a ship called the Obra Dinn. Here, you must find out what happened to each crew member so that your employer can know how much to give each of the affected families. You do this by using a special watch that sends you back in time and lets you hear and see the moments just before a crew member's untimely death. It is up to you to piece all of this together.

The beauty of Return of the Obra Dinn is in the subtle ways it lets you know causes of death, certain events, and other important information. Details are very important so get ready to pull out a journal and do some writing. Some moments are even connected to other separate ones that you may find in other chapters. Sure, you could use a FAQ or Youtube walkthrough and figure this all out quickly, but where's the fun in that? Not everyone likes detective games, but even if you don't, there's just something enrapturing about piecing together a big story bit by bit. A certain sound plays anytime you've figured something out. Keeping you motivated to continue trudging through. This is one of my favorite experiences of 2018. The only sad thing is that Obra Dinn is PC only at the moment. So console primary gamers may not be able to give it a chance, hopefully, it comes to Switch or another console soon, so more gamers can try it out in 2019. – Sean Garmer
6. Tetris Effect
Developer and Publisher: Monstar, Resonair, Enhance Games Inc.
Platforms: PlayStation 4, PlayStation VR
Release Date: November 9, 2018
Tetsuya Miziguchi is a developer that tries to craft not just games, but full-on experiences. He did that with his previous works in Rez and Lumines. In fact, Lumines Remastered actually also came out in 2018 and it is a great game all on its own. But Miziguchi created his magnum opus by taking a well-established game and adding his vision for gaming to it. Enter Tetris Effect. Yes, you could say "but that's just Tetris." You aren't wrong in a sense, but that's not giving Miziguchi credit for what he put around Tetris that makes it completely worthwhile. This would be the "Effect." The tetrominoes are cued to the music. Each level starts out the same where you just clear out lines. Slowly as the lines clear you begin hearing more and more sound emanating from the blocks. Until you clear about 10 or so lines and the music fully kicks in and a full song plays along with the tetrominoes clashing against each other.
Tetris Effect is also another game that benefits greatly from its VR mode. Put on the PSVR headset and you'll see the level become a being all of its own with Manta Rays or Dolphins flying across the screen. Lights flash and other crazy things happen as you keep clearing lines. Each level has a theme, special tetrominoes, and a song that goes with it. There's great variety in all of that and if you don't want the flashy stuff, you can also just turn on the traditional Tetris blocks and still have the effects happen around you. Include a full suite of extra modes and ways to play Tetris and you have something that sets Tetris Effect into its own stratosphere. The only negative is that it doesn't feature multiplayer, as Miziguchi designed it as an immersive experience that's meant for one player to play and others to enjoy watching. Although it is a much better game in VR, it is still a great game outside of it as well. – Sean Garmer
It's Tetris with insane visuals and music by a supreme Japanese electronic musician. Done & done! As a Tetris game, I'm not a fan of how they prioritize the T-spin nonsense into having more points than an actual Tetris but that's just me. The different modes may not be as zany as Puyo Puyo Tetris but it is a more cohesive experience. The audio/visuals though are great, and since I just got a PSVR very recently, playing Tetris Effect with the headset on is a truly unique experience. Now it just needs to add in an online competitive mode. – Marc Morrison
5. Super Smash Bros. Ultimate
Developer and Publisher: Nintendo, Bandai Namco, Sora Ltd., Nintendo
Platforms: Nintendo Switch
Release Date: December 7, 2018
It is still amazing to me that Nintendo managed to get every single character ever in a previous Smash game back for this one. Then they went and added in more characters and are doing DLC as well. 74 characters is a ton for Fighting Games, let alone Smash Bros. Thankfully, Nintendo let you unlock characters by playing the game in any mode, or even by turning off the system and restarting the 10-minute clock. However, you wanna do it, have fun. You'll certainly have plenty of that with friends or family, locally anyway. The online mode is still a mess.
Nintendo even added in the ambitious singleplayer mode World of Light, which is incredibly long for a fighting game. You can easily clock-in around 25 hours to get everything it has to offer. My heart goes out to anyone that had to review the game. Playing World of Light straight through had to be mind-numbing. This is because there are a ridiculous amount of spirits from almost any game you can imagine that's previously been on a Nintendo console. Honestly, spirit mode is a little too obtuse for its own good.
Most will probably just hit the optimize button and not think about it all that much. The best part of World of Light is the fights to unlock spirits. Nintendo tried their best to mirror what it would be like to fight that specific character and some of them are downright hilarious. Thankfully, the Nintendo Switch is portable and you can go through World of Light at your own pace. Making it a much better experience that way. And if you don't want to play the game and listen to some incredible music, you can do that. Trust me, you should as Smash Bros. probably has the greatest non-licensed song soundtrack of all-time. Nintendo were not kidding when they decided to give this game the subtitle of "Ultimate" they certainly delivered on their promise. – Sean Garmer
Smash is back!…I guess? Truth be told, the last Smash game I really got into was Melee and that's only because my friend Kevin and I usually play it whenever he stops over. The roster in Ultimate is overwhelming, to be honest. I know there was some grousing about unlocking the roster, but it's actually a smart move. If you had access to everyone at the start you would have no incentive to try anyone other than Bayonetta (who is the best character), so you couldn't see how garbage characters like Pichu or Lucina operate. As a fighting game, it's challenging but approachable, it can get complex but is easy enough for people to get the basics fairly well. Also, the story mode is something I don't think I'll ever finish. – Marc Morrison
The Switch has not been lacking for excellent games for people wanting to buy the new console. Ultimate is a great addition to the Smash series. I especially enjoyed how a player starts out with only the cast from the original Smash and has to play the game in order to unlock more fighters. The zany nature of the Smash games are in full effect in Ultimate, but it works. The game also provides players with a way to play the game however they prefer. A player can unlock new fighters in the story mode or unlock them in 1 v 1 fights against the computer or another player. Just playing the game unlocks new fighters, not completing a specific task. This means that all players can unlock all the fighters as long as they can manage to beat the fighter they have a chance to unlock. The game developers were not afraid to mess with the accepted Smash formula and the game shines for it. – Daniel Anderson
4. Celeste
Developer and Publisher: Matt Makes Games
Platforms: Nintendo Switch, PlayStation 4, Xbox One, PC
Release Date: January 25, 2018
One could easily mistake Celeste for just a platformer. It is much more than that. Celeste tells the story of Madeline a girl that is climbing a mountain. The journey across said mountain is a treacherous one. Filled with all kinds of perils and challenges along the way. This is another game in a long line that came out in 2018 that seeks to test your will to power through. Unlike the others though, Celeste uses Madeline and her other half to tell a much larger story. You see Madeline goes through anxiety and depression throughout her journey. Every success or failure, triumph or death helps symbolize our own struggles with those two things. Madeline also has a separate part of her that is constantly telling her "you aren't good enough" "you can't do it." Something I've dealt with in the past and I probably get anxiety to this day about my father or someone else in my life telling me I chose the wrong career path.
Aside from its message, Celeste is an excellent platformer that certainly pushes you to the limit. Although it is never unfair. It teaches you exactly what you have to do to get through it, but it is up to you to face the odds and rise to the challenge. Don't fret though, Celeste features a highly programmable Assist Mode that lets you make the game as easy as you want. Matching its message, the game never makes you feel bad for using it and just goes on as if nothing changed. If a challenge is right up your alley, the game also features some wicked B-Side bonus levels that will test your mettle even more.
Before moving on, I would be remiss if I didn't discuss the wonderful soundtrack by Lena Raine. It matches the game's message and tone extremely well. Moseying along with some upbeat notes and then falling into more downtrodden fair when things get difficult. The soundtrack is so good that you can feel emotions even when listening to it without playing the game. But of course, it is even better while taking Madeline up Celeste Mountain. Something I hope anyone reading that hasn't, gets to experience very soon. – Sean Garmer
3. Marvel's Spider-Man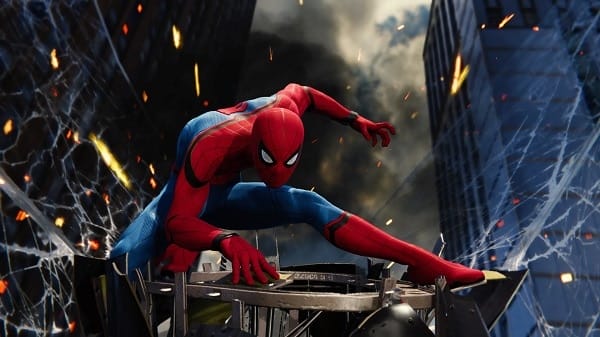 Developer and Publisher: Insomniac Games, Sony Interactive Entertainment
Platforms: PlayStation 4
Release Date: September 7, 2018
Insomniac Games has a rich history of great games under its belt. Although perhaps none were quite as daunting as trying to hit the right notes and create a Spider-Man game that stands above the rest. They had so many decisions to make it was quite the unenviable task, to say the least. The best decision they made was to start Peter Parker's story well into his career as the web-slinger. Instead of making yet another origin story that we've seen way too many times over the years.
Marvel's Spider-Man plays much like other games in the lineage before it. Sling around New York City and defend it from the crime happening inside it. Various super-villains such as the Sinister Six and Mr. Negative try to make this difficult. Thankfully, Spidey has upgradeable gear, gadgets, and his fists to make mincemeat out of his foes. If fighting the big bads isn't quite your thing, there are plenty of things to collect around NYC. The best part is that none of it feels arduous or stupid. Insomniac did a tremendous job in always keeping the game enjoyable no matter what you are doing.
When you aren't enjoying the sights or fighting the baddies, there's a wonderful story in Marvel's Spider-Man. One featuring a terrific voice cast led by Yuri Lowenthal as Peter Parker and Laura Bailey as Mary Jane Watson. Peter and Mary Jane are the two central characters, as Spider-Man has to deal with real-life issues that plague him just as much as Mr. Negative does. The story is one of the best parts about Spider-Man so I won't delve too much into it, but as icing on the cake, they also do a great job of telling Doctor Octavious's story as well. The thing I'll remember most about Marvel's Spider-Man though is how much fun I had in playing it for about 30 hours. It's without a doubt my favorite game of 2018 and probably the best Spider-Man game ever. – Sean Garmer
It's a take on Spider-Man's traditional game design with a modern console powering it. Swinging around the city is always fun just because of the number of tricks and locomotive systems you have access to. Fighting can be challenging at first but once you have some gadgets unlocked, you'll be taking on dozens of guys with ease. Plus, I enjoyed the slight twists on the usual story formula, like showing the downfall of Otto and the introduction of Miles in the game. This is another game I got a platinum trophy in and it was well worth it. – Marc Morrison
Spider-Man has a mixed history with video games. There are some really good games featuring Spider-Man and there are some horrible ones. This is one of, if not the, best Spiderman game. The game sets out to tell a story and doesn't hesitate to create their own Spider-Man universe to tell it in. The game has an excellent story that feels complete, even while setting itself up for a sequel. Even the inclusion of new and established Spiderman foes and allies does not feel forced but instead feels natural. This game also was one of the easiest to complete for a platinum trophy. Not because it wasn't difficult, but instead because completing all the side quests never felt like a chore or a grind. It was easily something I wanted to do. – Daniel Anderson
2. Red Dead Redemption 2
Developer and Publisher: Rockstar Games
Platforms: PlayStation 4 & Xbox One
Release Date: October 26, 2018
No game released in 2018 has attracted such a divisive reaction from players like Red Dead Redemption 2. Even some of the same game critics that started out saying RDR2 was a 10 out of 10 have backtracked and hit some type of wall with the game. While others have spent countless hours in RDR2's realistic western world and enjoyed every single second. Unfortunately, I fall into the former camp. Red Dead 2 just wasn't for me. I've never been a fan of westerns, the first Red Dead was rather slow and its prequel, RDR2, is even slower paced than that. There is a fast travel system, but the game certainly encourages you to use the slow method instead.
Removing myself from the equation, RDR2 has a huge, mostly highly realistic, sprawling open world. There's constantly something to do, bordering on way too much. Although the economy is sort of broken, if you want to, you can hunt for pelts, fish, feed and groom your horse, get involved in numerous sidequests, help or hurt pretty much any soul that wanders into your path, or just do nothing at all. When you want to progress the story, go to your camp and talk to Dutch, who's one of the many well-voiced characters in the game. Roger Clark does a fantastic job voicing the main character Arthur Morgan. The best part of Red Dead 2 is its story, which features big-time set pieces, touching tender moments, and fleshes out its characters through its long journey.
If you are totally fine with RDR2's languishing pace and want to learn more about Arthur Morgan's trials and tribulations, get ready for a ton of system's to learn. None of them are hard or anything, just it feels overly complicated for no reason. That aside, I look at Red Dead 2 from a viewpoint of appreciation. Rockstar put a lot of effort into RDR2 and it plainly shows. I should also mention that the music in RDR2 is some of the best in any game released in 2018. Especially once you get to the spoken word songs, but even the instrumental tracks set the mood well and are key parts of the somber and intense moments in the story. So, whether you've always wanted to live out your cowboy fantasy, or you just want to go find a vampire, you can do both in Red Dead Redemption 2 and that's pretty cool. – Sean Garmer
I'm disappointed by RDR2, but only slightly. It just never managed to grab me as it has with so many others in the gaming world. What I can admire about the game are the visuals, the sounds (particularly the voice acting), and the general story are all great. However, the archaic mission design just put me off from it, time after time. – Marc Morrison
The sequel to one of the greatest games ever made is nothing short of amazing. Red Dead 2 has plenty of things for players to do, which is a great strength and also a slight weakness. It is very easy to lose track of the main storyline in the game, and instead, go do more side missions. There is so much content in the game that it borders on feeling like too much to do. However, It never crosses that line, but it comes close. Regardless, I had a lot of fun with Red Dead 2 and it is worthy of all the praise it's received. – Daniel Anderson
1. God of War
Developer and Publisher: Sony Santa Monica, Sony Interactive Entertainment
Platforms: PlayStation 4
Release Date: April 20, 2018
I'm probably one of the few people that never got tired of God of War. I loved that I could just have a video game that let me kick some ass, get stronger, and solve some puzzles. But much like Kratos, I grew up in that time between say the first few God of War adventures, and the current one. I Went to college, had a daughter, got married, then divorced, but in all of that, I quickly had to change gears and understand what it was like to care for others. I didn't get to finish college so I had to find any job I could to keep us from being homeless and with living paycheck to paycheck working at a grocery store that brought challenges, hardships, and certainly its own share of problems.
The God of War series and Kratos were in need of a change too. Cory Barlog and his team at Sony Santa Monica brought about that change by taking Kratos out of Greece and moving him into a different mythology altogether. One of the Nordic variety. However, this was not all that's happened since God of War 3. The rebooted God of War features an older Kratos that has lived through his rough past, witnessed the death of his second wife, and suddenly found himself as a Dad to a young boy named Atreus. A far cry from the days when Kratos was an asshole just killing anything that got in his way. While the setup for this new God of War is that Kratos and Atreus agree to spread Faye's ashes on a certain mountain, the story goes deep beyond that basic premise and finds numerous feelings hidden beneath Kratos' hardened exterior. God of War tells one of the best tales of redemption gaming has ever seen. But I don't want to spoil anything, so let's just say the story is totally worth playing through. And there are numerous callbacks, hints, and other things for GoW veterans, although you don't really need to understand the series at all to enjoy this game by itself.
If that didn't entice you, perhaps the combat might. Kratos now carries an ax instead of the Blades of Chaos. I mean, he's in Viking territory now, it kinda makes sense. Seriously, nothing in gaming this year is more satisfying than the sound that ax makes when it comes back into Kratos' hands. Atreus is also handy with a bow and he makes quite the helpful party member when you are in a tough spot too. Aside from his important part in the story, Atreus is never annoying from a gameplay perspective (like all children, even your own, he does get bratty at certain points narrative-wise). This could have easily gone all sorts of wrong, but I found myself relying heavily on Atreus at times, and there are even certain battles where you absolutely need him. All of the main weapons are upgradeable and have skill trees so you certainly make progress through combat. The world around Kratos has plenty to do once it opens up and there are sidequests that can lead you through all sorts of corridors, caverns, and into optional big boss fights too. Also, don't be afraid to let people talk, including the severed head that accompanies Kratos and Atreus, you'll catch tiny morsels of narrative or just interesting stories about the Nordic mythology or the world Kratos inhabits this way.
However, this isn't everything that makes God of War stand out above the rest. All of God of War is shot with a single camera that sits behind Kratos the entire time. Seamlessly moving from one big moment, with them still in the frame, into a fight, into a story moment, and back again. It is absolutely nuts how they could do this for an entire game but it works flawlessly. The score in the game is top notch too. When you combine all of this together in one game that isn't ridiculously bloated or way too long, it shows that Sony Santa Monica knew "ok that's enough." But if you want to explore more, there are optional things to do and also New Game Plus as well. Between Kratos' redemption story, the satisfying combat, the technical achievements, it all comes together to create one fantastic game that now sets a new bar for singleplayer sequels. I just hope we don't have to wait five years for the next God of War game. – Sean Garmer
This is actually the easiest pick for me, for one simple reason. Before the 2018 reboot of God of War, the franchise/series was bad. The 2018 version is actually great. That merits something to me. I spent maybe 4 or 5 hours total with the prior "main" God of War games but sunk 30 hours into this one easily. And getting the platinum trophy to boot, which is a real pain to deal with. Kratos has an actual character/personality, the story is excellent, the game is gorgeous and the combat works incredibly well. – Marc Morrison
Before 2018's God of War the series was in trouble. It felt like developers were not sure where to go with the series and the game's stories reflected that. However, this game put all those fears to rest. Turns out that the game needed to get out of Greece and tell stories in a new location with new threats. Kratos became more of a character, with motivations and a personality than just an unstoppable killing machine. Added to the newly improved main character, is a great story and wonderful scenery and you have a winning formula. During a year when any of the top three games on our list could have won GOTY, this game was just a little bit better and took the crown. – Daniel Anderson
Final Thoughts
Hopefully, you enjoyed our look back at 2018 in gaming. Quite honestly, we could have easily made a Top 50 list and that might not have covered it with all the really good games that came out last year. I never thought I'd be saying that somehow 2019 has, even more, to live up to than the previous year did at this time. But this is why gaming is such a great medium. It is always full of surprises both good and bad. Now on to the 2019 games, which already looks pretty packed all on its own.